GIP
Management of civil protection and security incidents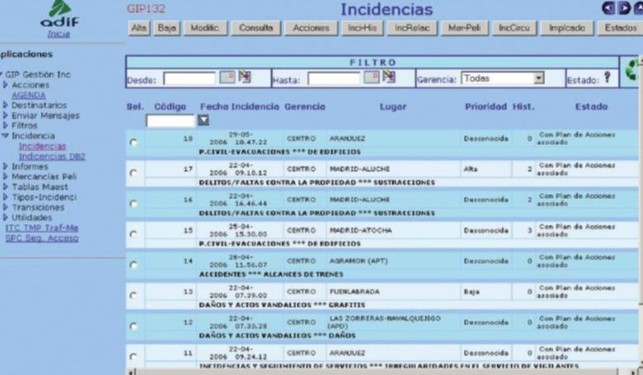 The GIP system is an application to help the management (registration, processing, monitoring and filing) of incidents that occur in the field of Civil Protection and Security.
Be part of a broad advocacy concept:"Any significant irregularity that may occur during the development of the company's activity".
Characteristics
Reliable, robust, non-proprietary system, with a high level of access security.
Integration with corporate systems.
Centralized, high availability and security application. (Access control, backup ...), with thin client in the positions.
Dynamic Access Control Management.
Robust transactional system.
Standardized collection of incidents.
Four levels of decomposition.
Pre-defined action plans by type of incident and by management.
Lifecycle management (dynamic).
Information filtered by user and status.
Agenda
Sending messages (SMS, email) and managing distribution lists.
Generation of Reports in PDF format.