Validation of railway products
Subtitle sit amet consectetur adipiscing elit.
Procedure for the validation of railway products
The "
Procedure for the validation of railway products
" Aims to regulate the validation of the products to be installed in the General Interest Railway Network (RFIG), in order to facilitate contracting and quality control mechanisms. All the phases of the process to achieve the validation of the product are detailed in the aforementioned procedure.
The products that require validation are those that are regulated by a reference Technical Specification, if it is included in the "List of validated technical specifications". The validation process, then, will be the demonstration of compliance with the requirements and tests that appear in the corresponding section of its Technical Specification; and with the completion of this validation process they will become part of the "Registry of validated products and companies".
To start a new validation process for a railway product, it will be necessary to request it through the following email address: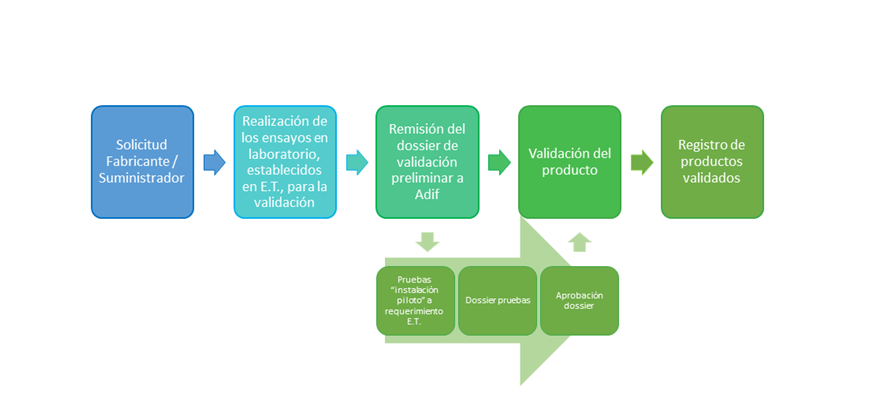 Note:
It is reported that Adif / Adif AV is not considered an accredited conformity assessment body, in accordance with the provisions of the Regulation (EC) of the European Parliament and of the Council, of 9 July 2008, and this approval only has effects for Adif / Adif AV.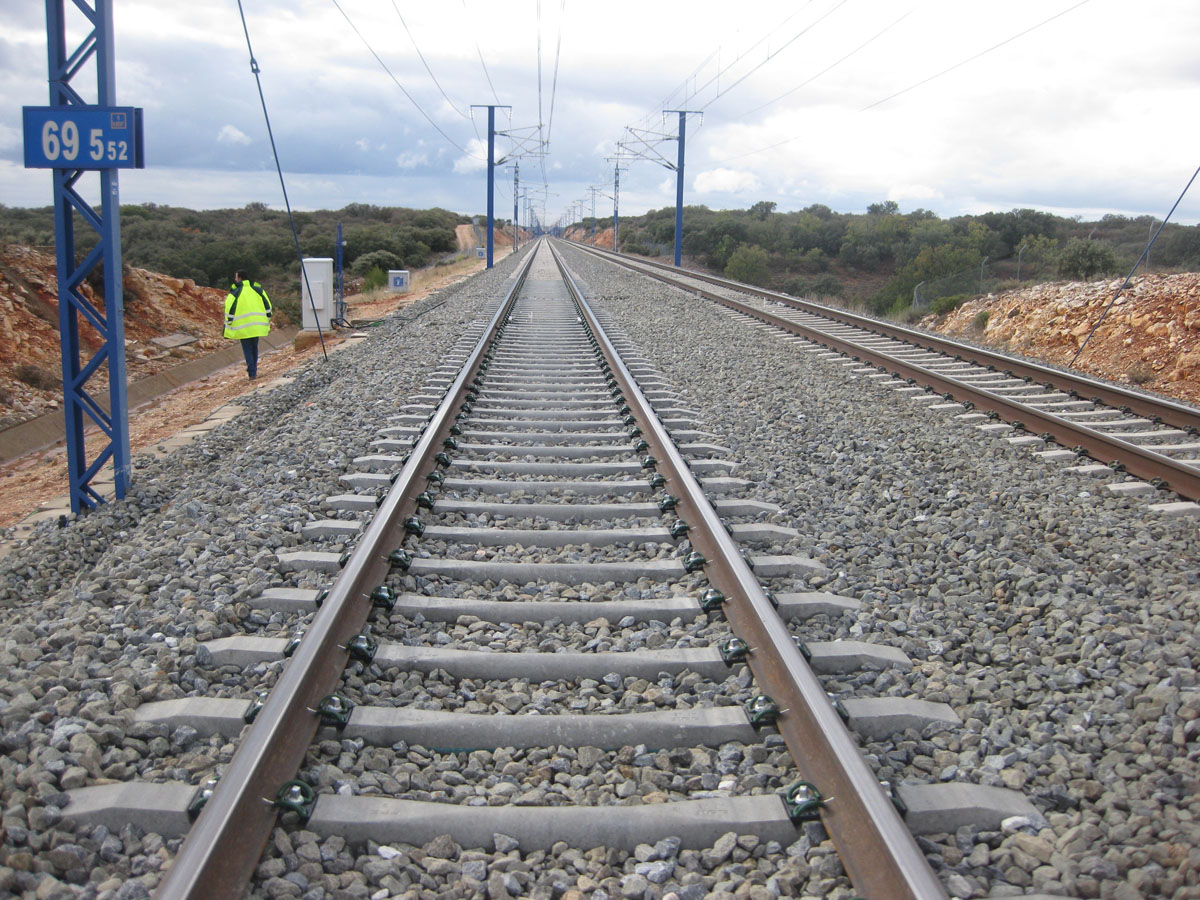 Ballast Supply: Procedure for obtaining the Adif Quality Label (types 1 and 2)
Possession of the Adif Quality Badge is an essential requirement to be eligible to contract future ballast supplies. It is granted to those quarries or ballast producing centres in which it is demonstrated that a rock with the appropriate geotechnical characteristics is used, so that the ballast behaves correctly on the track, and a processing plant that meets the conditions required to obtain quality ballast.
Adif Quality Distinction Request
List of quarries with quality labels