Travelers accessing Atocha station
Atocha Station is the most important railway junction in Spain. Trains arrive here from all corners of the peninsula.
Madrid Puerta de Atocha is a modern station that has several restaurants –including a fine-dining restaurant– shops of all kinds (clothing, souvenirs, optics), a pharmacy, a tobacconist's shop, a lottery stand, a jewelry store and even its own police station.
The Madrid Puerta de Atocha station houses a tropical garden with lush vegetation in its historic hall.
Facade of the historic Madrid Puerta de Atocha station
Atocha's marshalling yard
Travelers on the commuter rail platforms at Atocha station.
Chamartín station, facade
Panorama of Chamartín station's surroundings
Chamartín station, platforms
Baggage control at Chamartín station
Chamartín hall. Free Wi-Fi at the station.
Valencia Joaquín Sorolla station, facade
Valencia Joaquín Sorolla station, shopping centre
Valencia Joaquín Sorolla station, customer service and informationn
Valencia Joaquín Sorolla station, aerial view
Valencia Joaquín Sorolla station, platforms
Valencia Joaquín Sorolla station, platforms
Valencia Joaquín Sorolla station, café terrace
Albacete Los Llanos station, aerial view
Albacete Los Llanos station, facade
Albacete Los Llanos station, hallCustomer service, schedule board
Albacete Los Llanos station, platforms
Albacete Los Llanos station, hall
Puertollano station, facade
Puertollano station, hall
Puertollano station, hall:Ticket sales. Customer service, information
Puertollano station, platforms
Sevilla Santa Justa station, view of the facade
Sevilla Santa Justa station, view from the street
Sevilla Santa Justa station, hall: shopping centre
Sevilla Santa Justa station, travelers in the hall
Sevilla Santa Justa station, platforms
Sevilla Santa Justa station, platforms
Zaragoza Las Delicias station, facades
Zaragoza Las Delicias station, hall
Zaragoza Las Delicias station, travelers
Zaragoza Las Delicias Station, platforms
Zaragoza Las Delicias Station, travelers in the hall
Antequera Santa Ana station, general view
Antequera Santa Ana station, facade
Antequera Santa Ana station, hall
Antequera Santa Ana station, ticket sales
Antequera Santa Ana station, platforms
Antequera Santa Ana station, access to the hall
Barcelona Sants station, facade
Barcelona Sants station, night view of the facade
Barcelona Sants station, hall
Barcelona Sants station, access control turnstiles
Barcelona Sants station, ticket sales hall
Barcelona Sants station, platforms
Granada AVE station, facade
Granada AVE station, travelers
Granada AVE station, hall
Granada AVE station, platforms
Granada AVE station, TV monitor
Granada AVE station, light rail
Vialia Málaga María Zambrano station, side facade
Vialia Málaga María Zambrano station, night view of the facade
Vialia Málaga María Zambrano station, travelers
Vialia Málaga María Zambrano station, travelers in the shopping centre
Vialia Málaga María Zambrano station, platforms
Vialia Málaga María Zambrano station, travelers
Skip carousel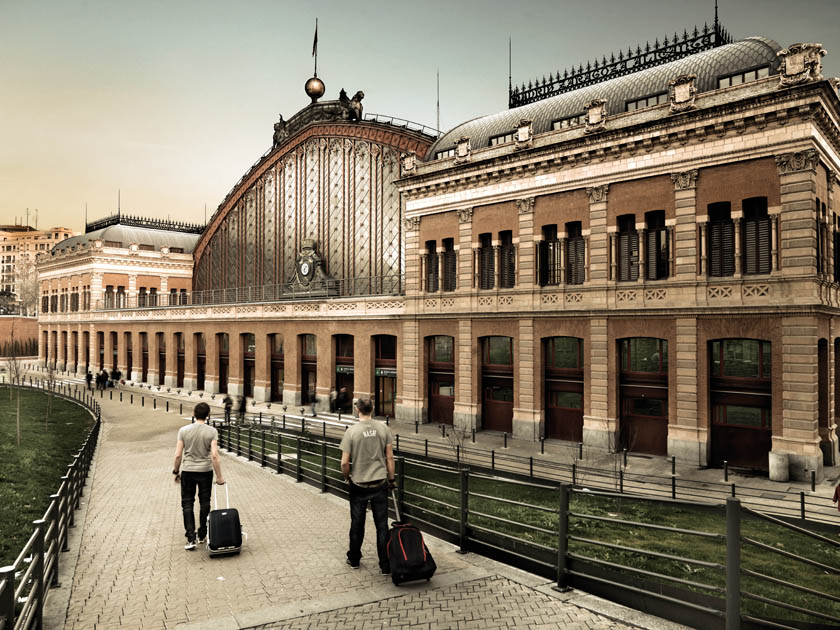 Travelers accessing Atocha station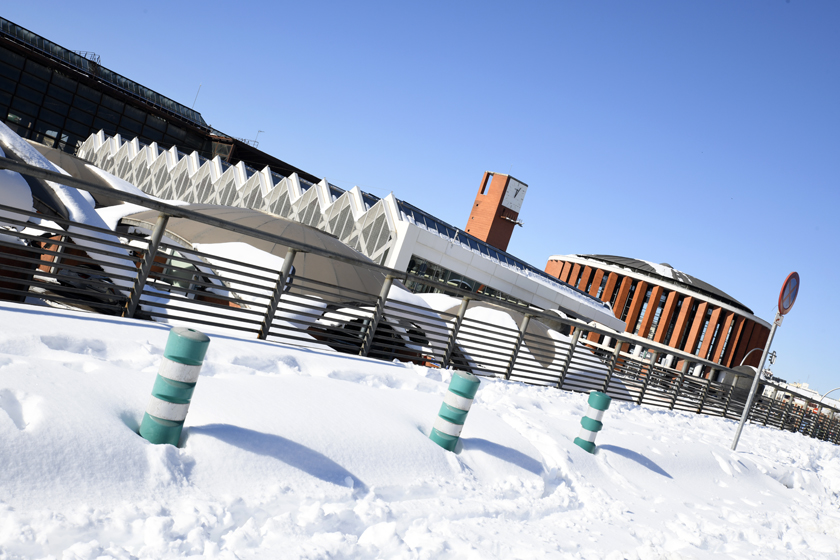 Atocha Station is the most important railway junction in Spain. Trains arrive here from all corners of the peninsula.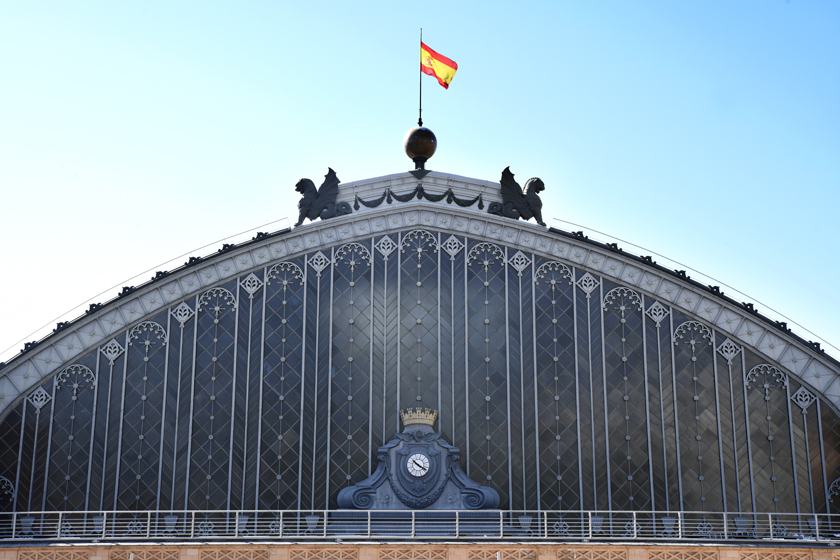 Madrid Puerta de Atocha is a modern station that has several restaurants –including a fine-dining restaurant– shops of all kinds (clothing, souvenirs, optics), a pharmacy, a tobacconist's shop, a lottery stand, a jewelry store and even its own police station.
The Madrid Puerta de Atocha station houses a tropical garden with lush vegetation in its historic hall.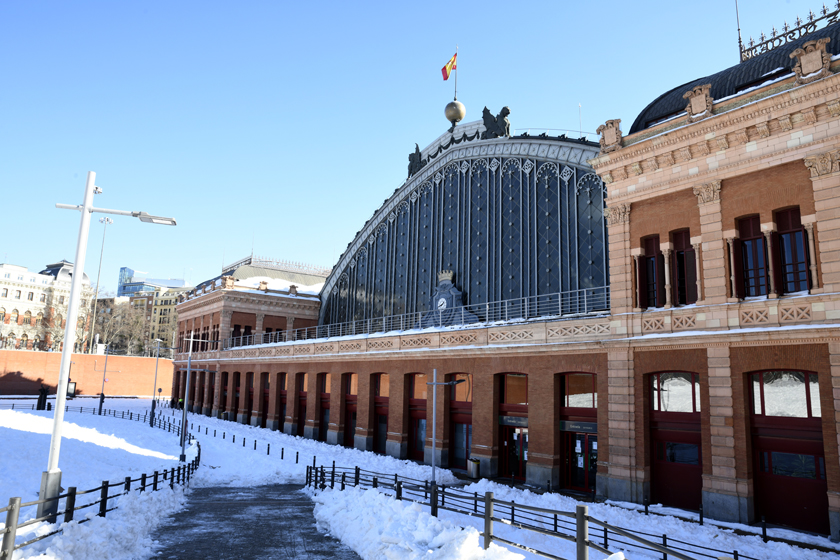 Facade of the historic Madrid Puerta de Atocha station
Atocha's marshalling yard
Travelers on the commuter rail platforms at Atocha station.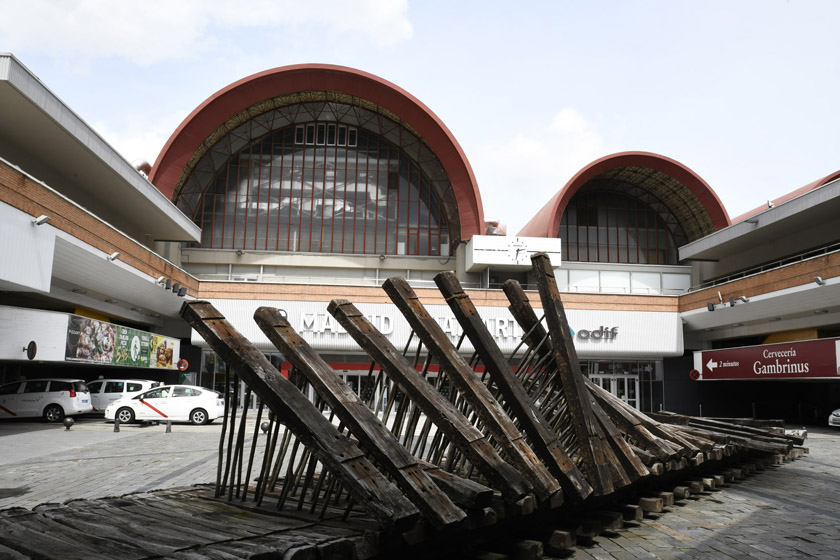 Chamartín station, facade

Panorama of Chamartín station's surroundings
Chamartín station, platforms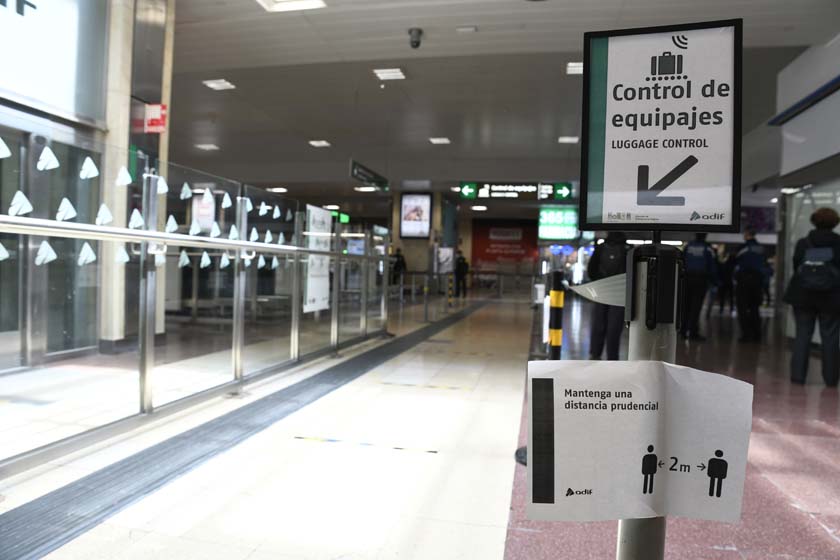 Baggage control at Chamartín station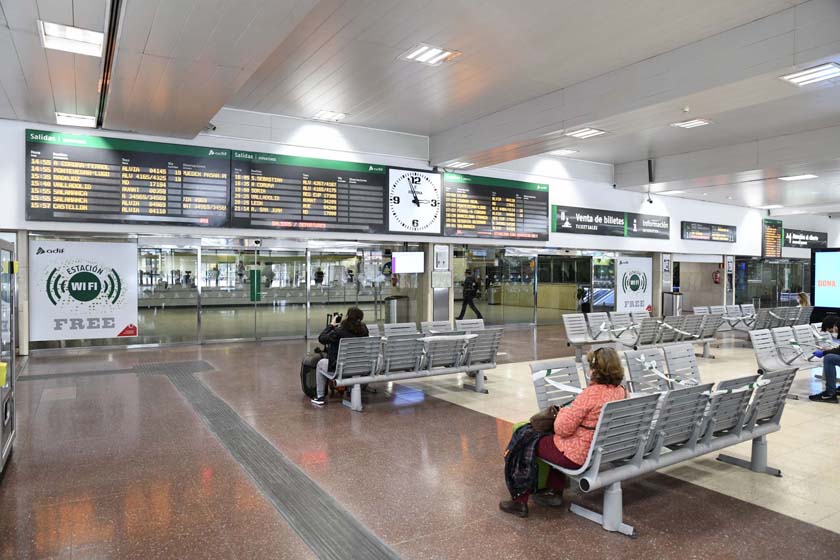 Chamartín hall. Free Wi-Fi at the station.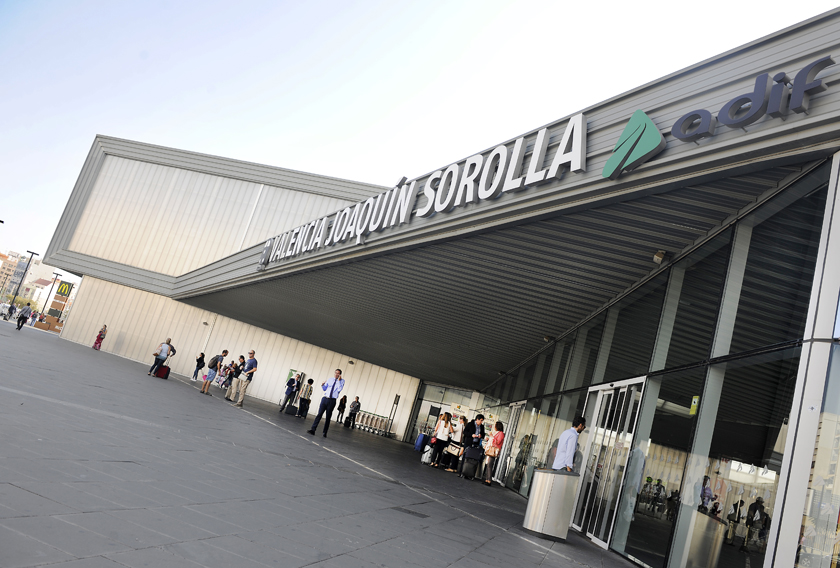 Valencia Joaquín Sorolla station, facade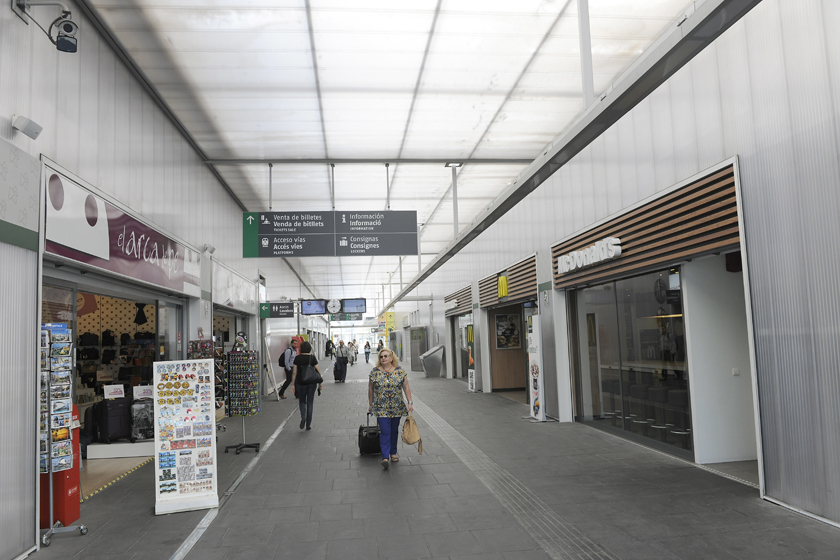 Valencia Joaquín Sorolla station, shopping centre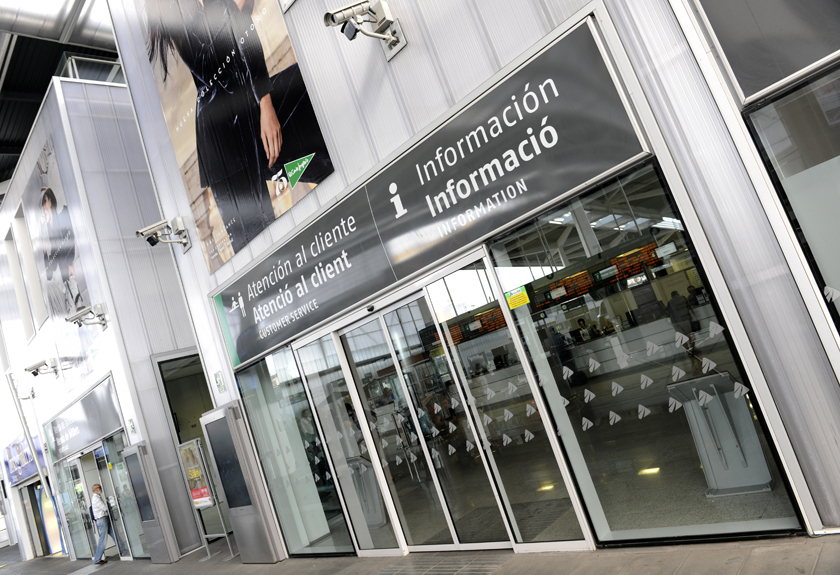 Valencia Joaquín Sorolla station, customer service and informationn
Valencia Joaquín Sorolla station, aerial view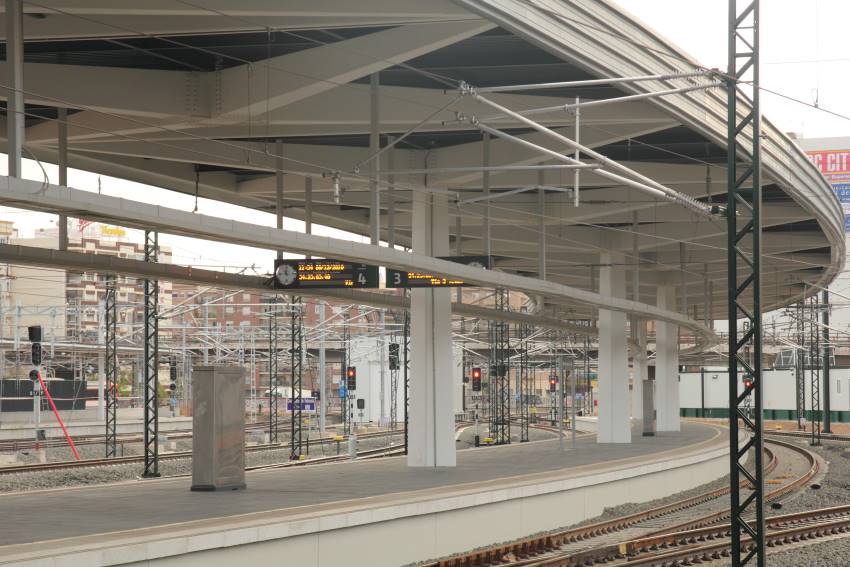 Valencia Joaquín Sorolla station, platforms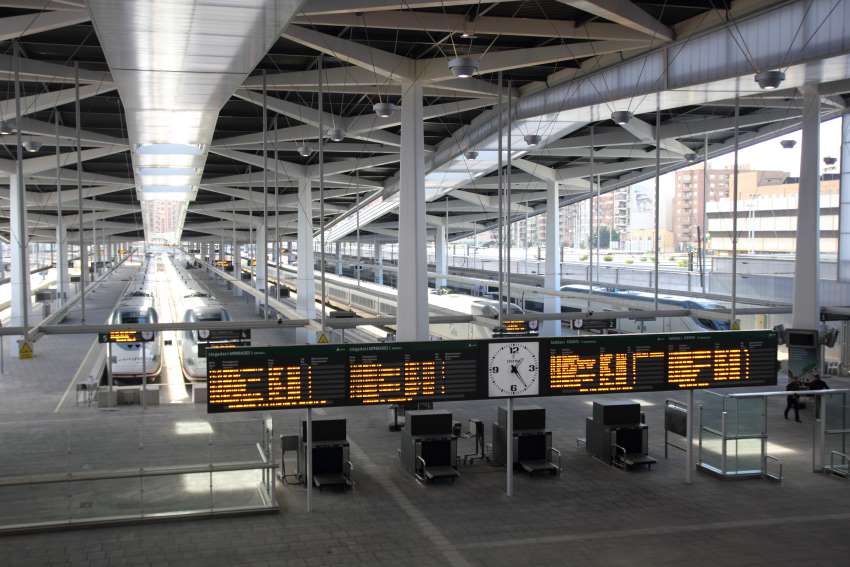 Valencia Joaquín Sorolla station, platforms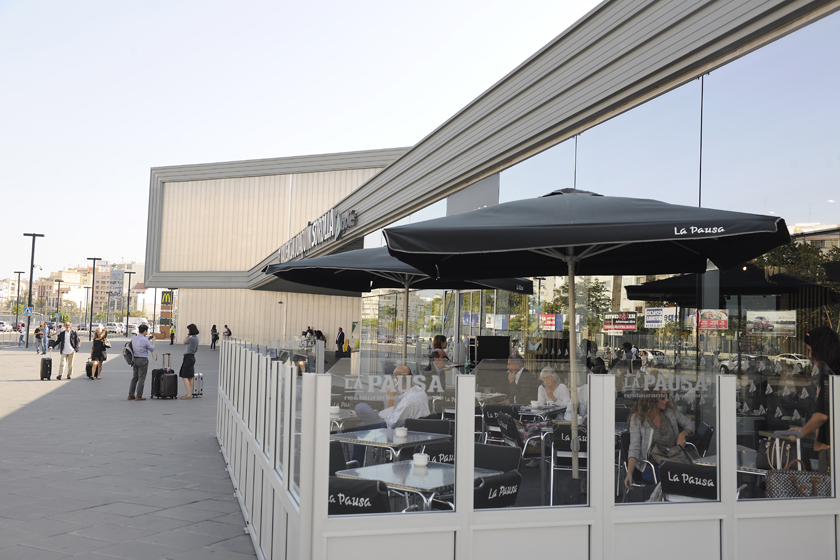 Valencia Joaquín Sorolla station, café terrace
Albacete Los Llanos station, aerial view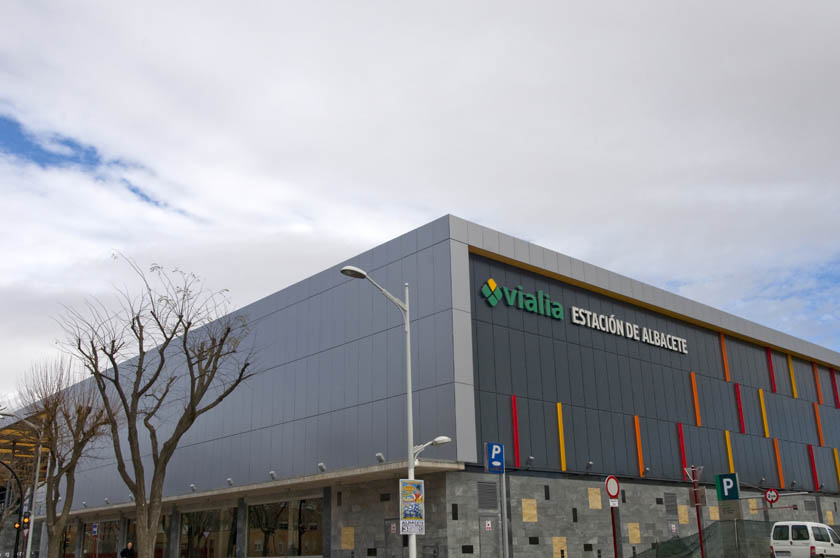 Albacete Los Llanos station, facade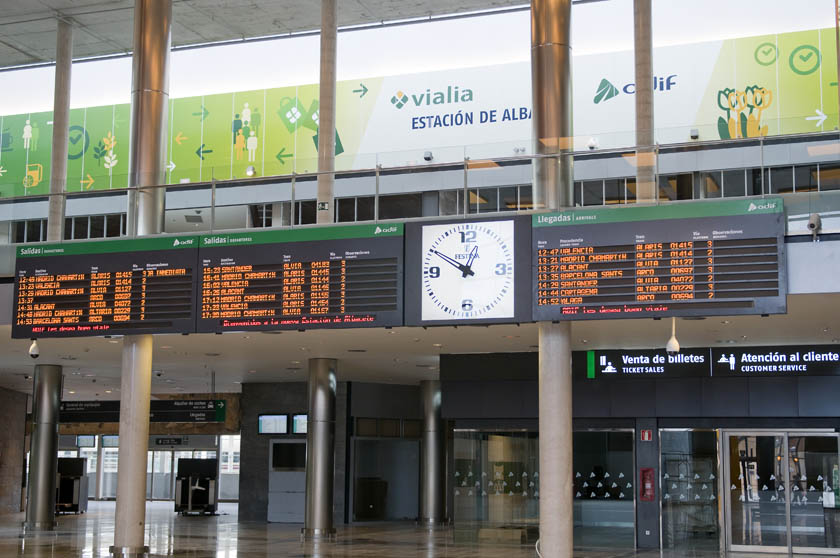 Albacete Los Llanos station, hallCustomer service, schedule board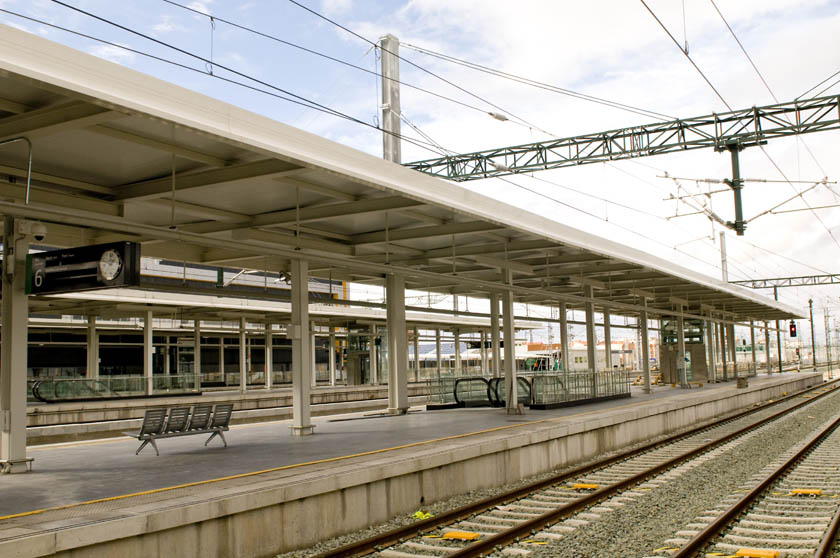 Albacete Los Llanos station, platforms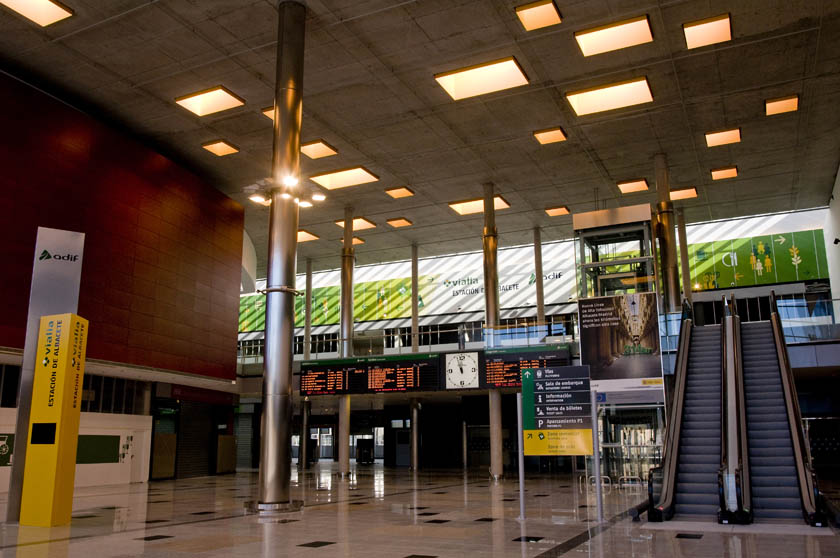 Albacete Los Llanos station, hall
Puertollano station, facade
Puertollano station, hall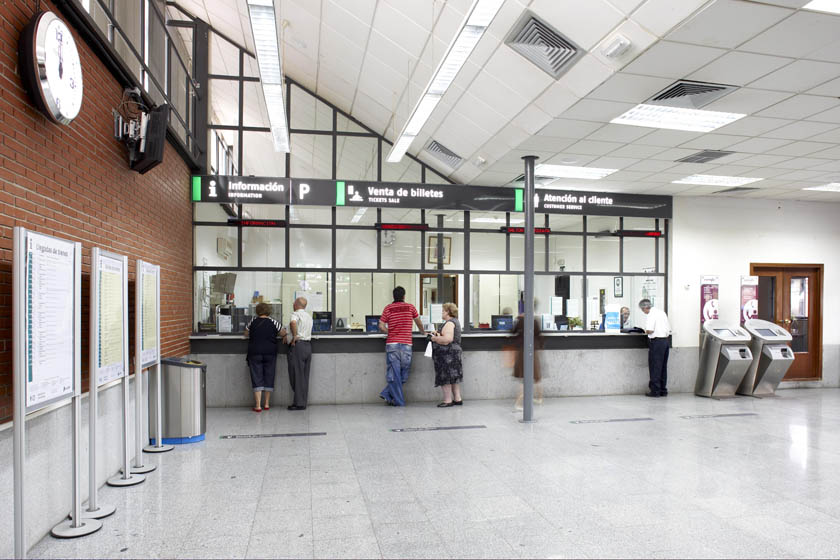 Puertollano station, hall:Ticket sales. Customer service, information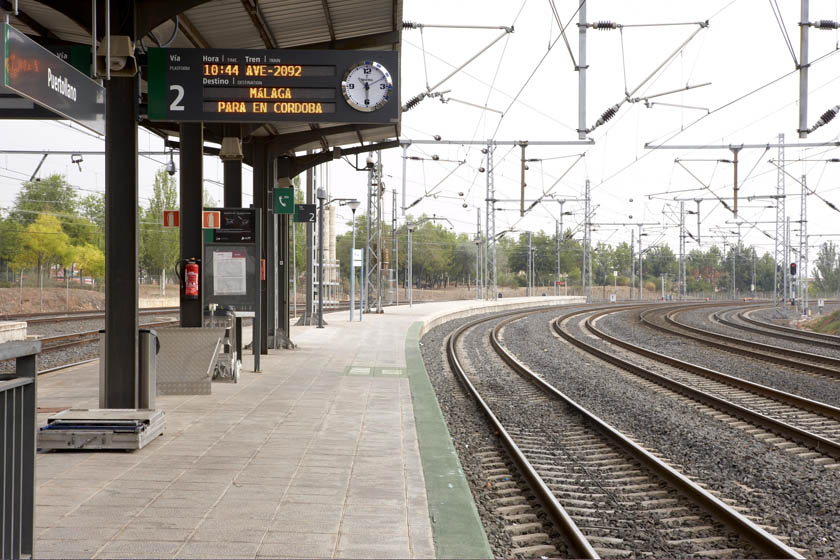 Puertollano station, platforms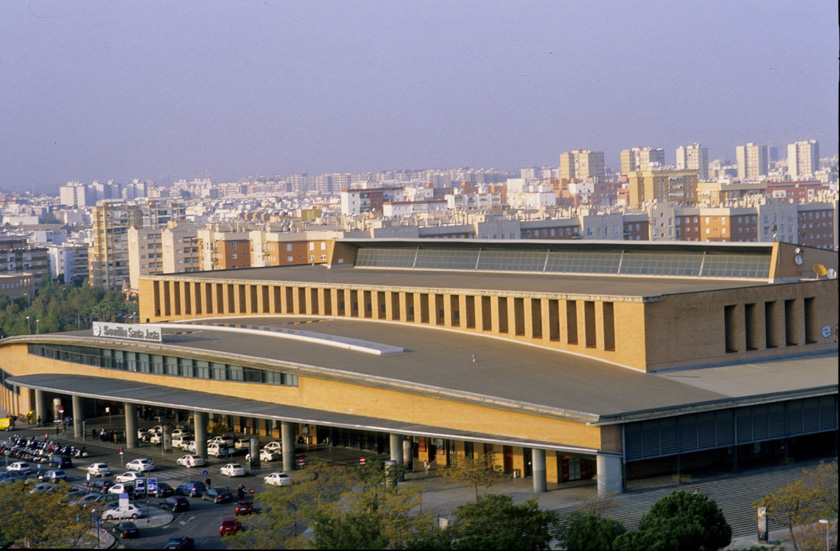 Sevilla Santa Justa station, view of the facade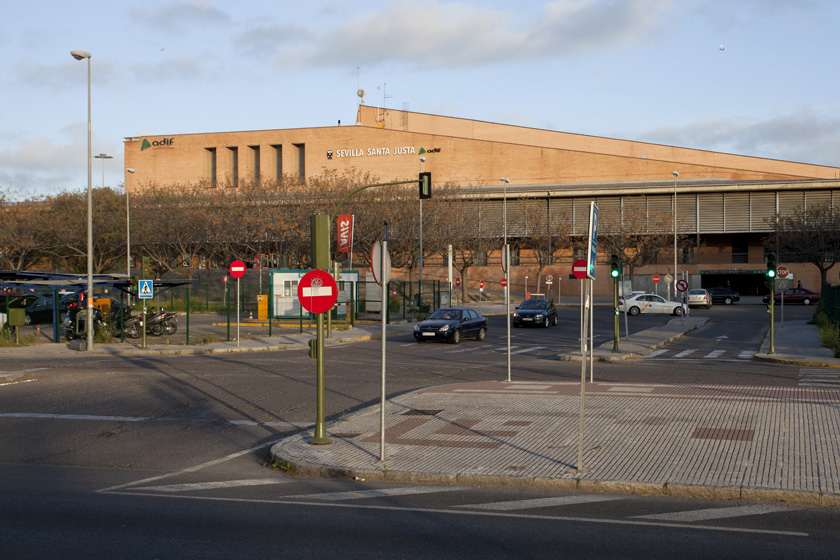 Sevilla Santa Justa station, view from the street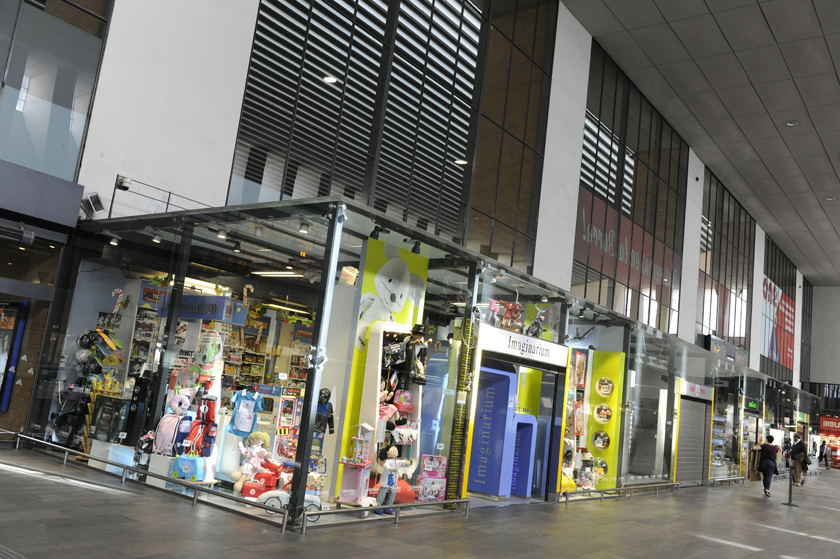 Sevilla Santa Justa station, hall: shopping centre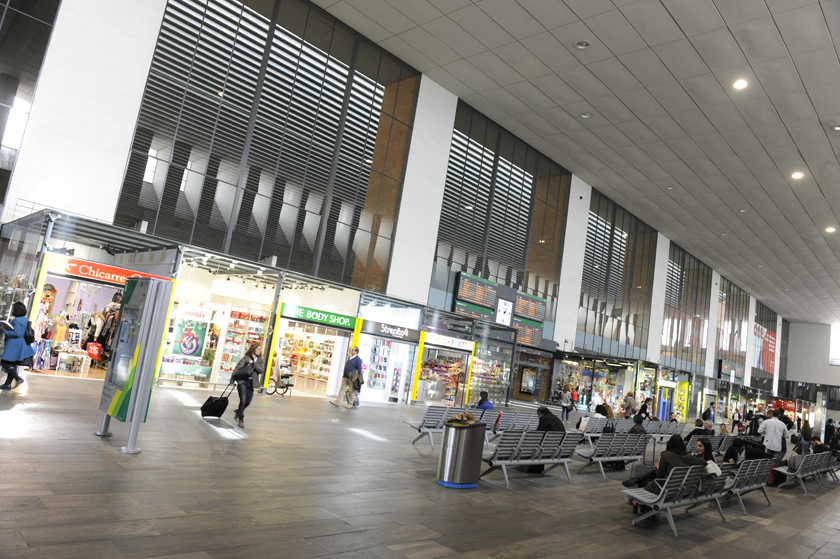 Sevilla Santa Justa station, travelers in the hall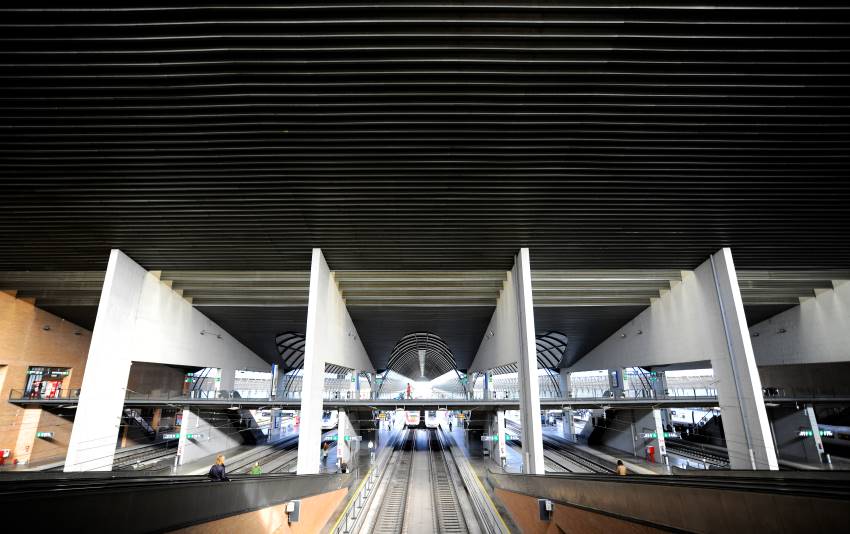 Sevilla Santa Justa station, platforms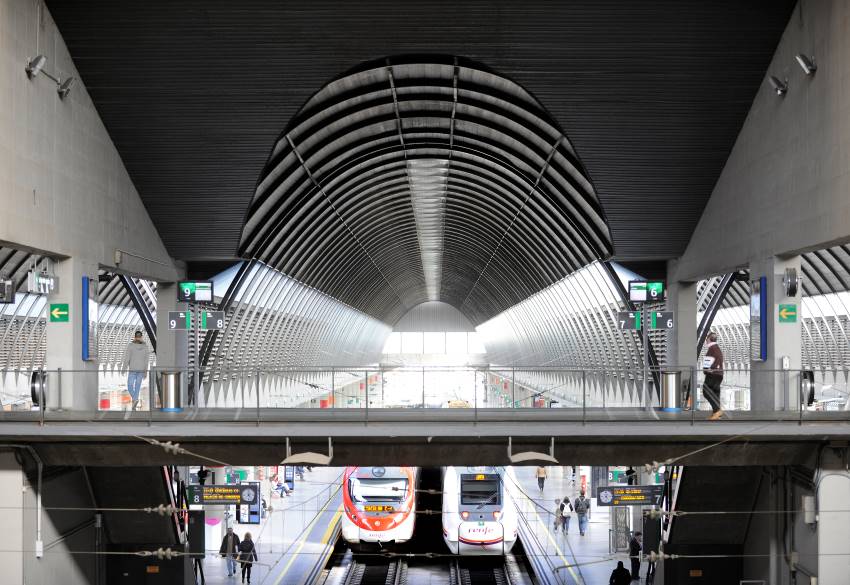 Sevilla Santa Justa station, platforms
Zaragoza Las Delicias station, facades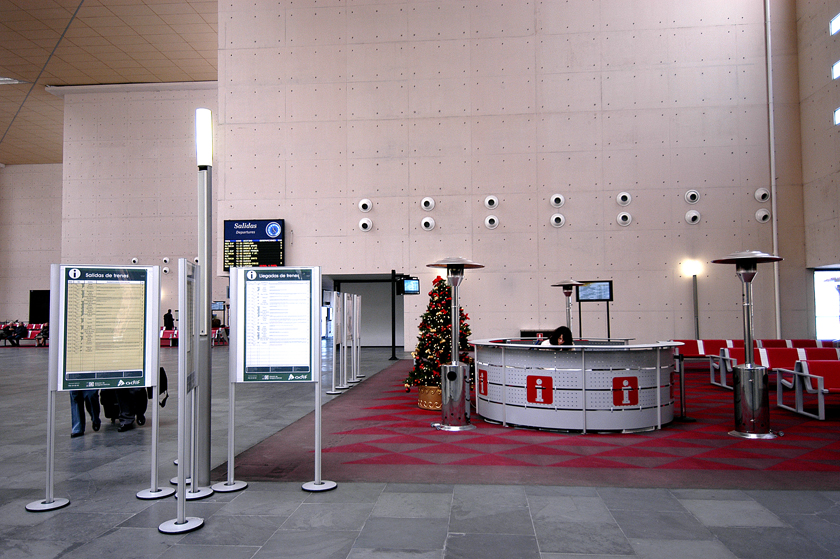 Zaragoza Las Delicias station, hall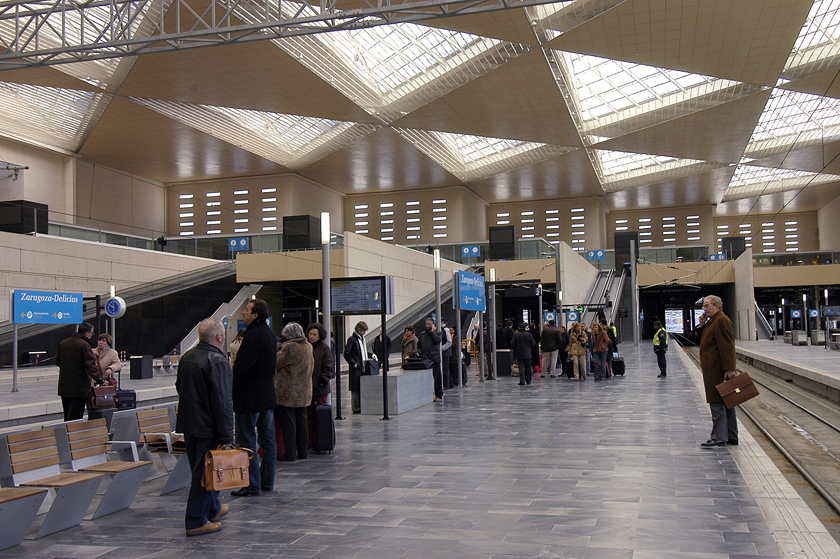 Zaragoza Las Delicias station, travelers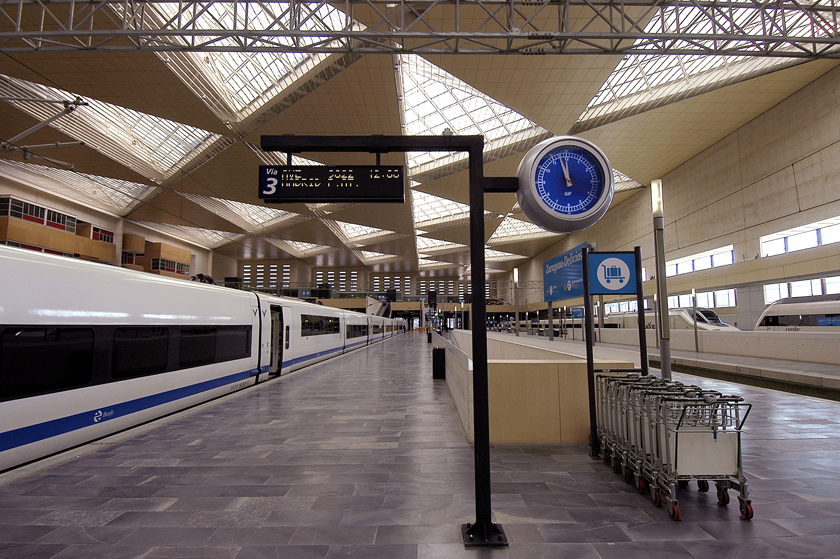 Zaragoza Las Delicias Station, platforms
Zaragoza Las Delicias Station, travelers in the hall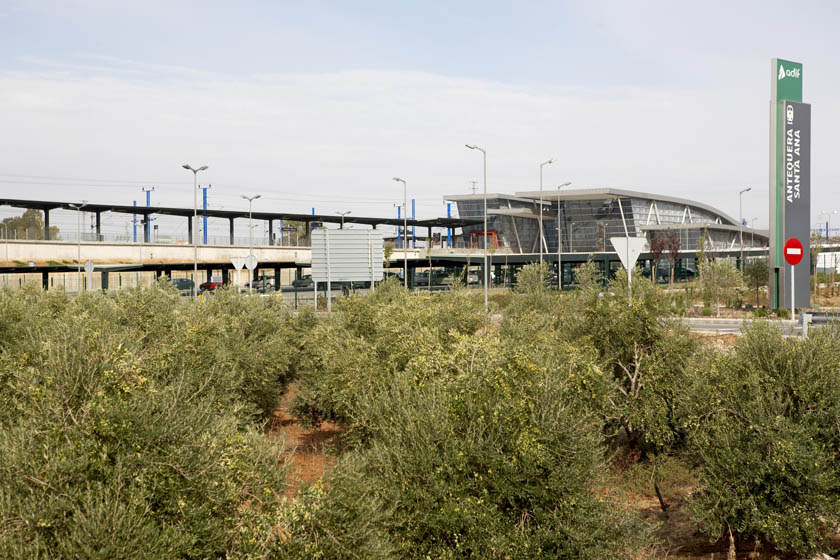 Antequera Santa Ana station, general view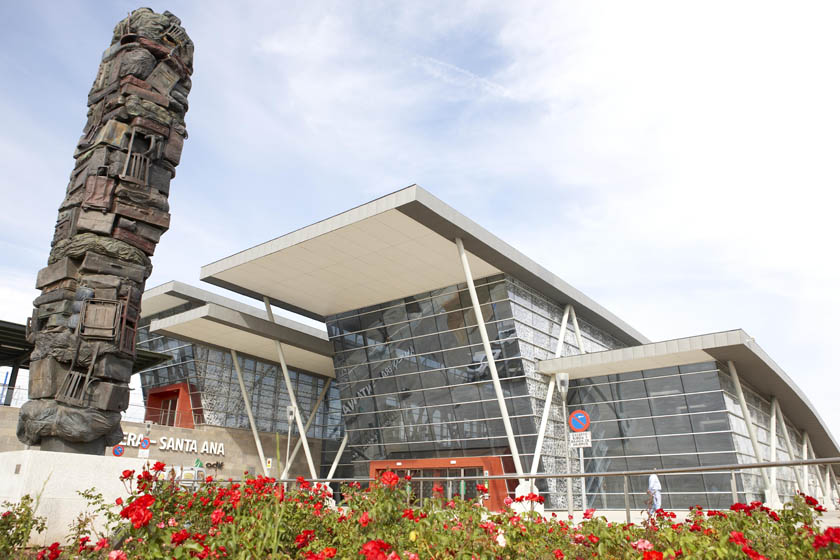 Antequera Santa Ana station, facade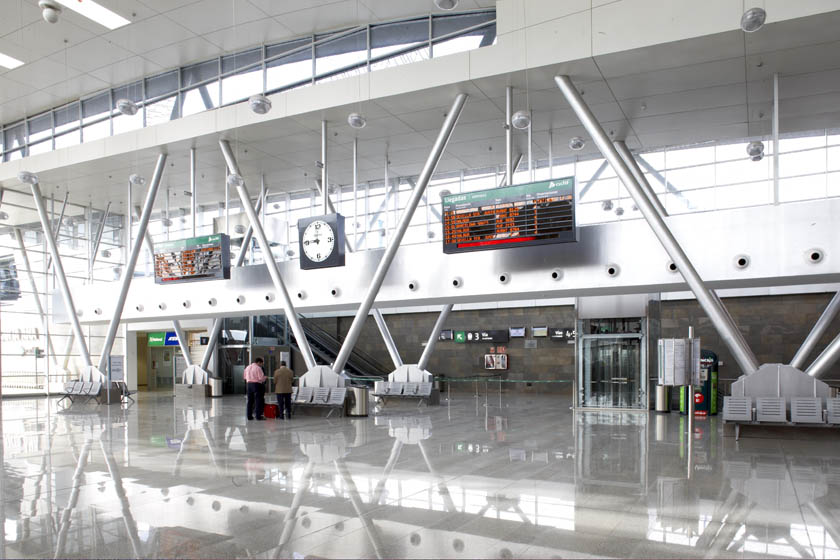 Antequera Santa Ana station, hall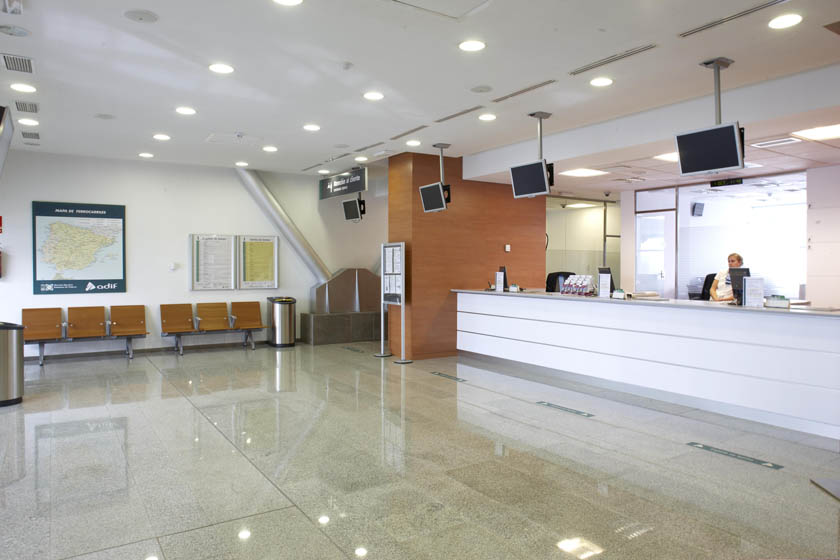 Antequera Santa Ana station, ticket sales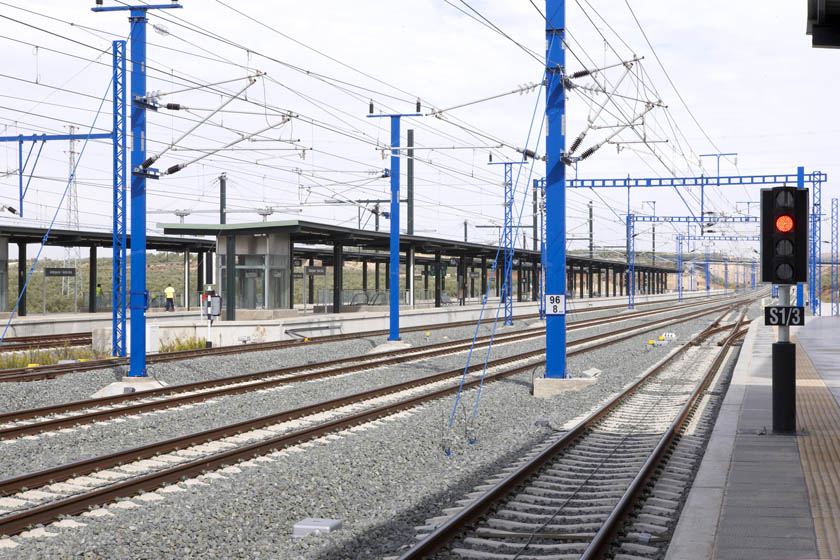 Antequera Santa Ana station, platforms
Antequera Santa Ana station, access to the hall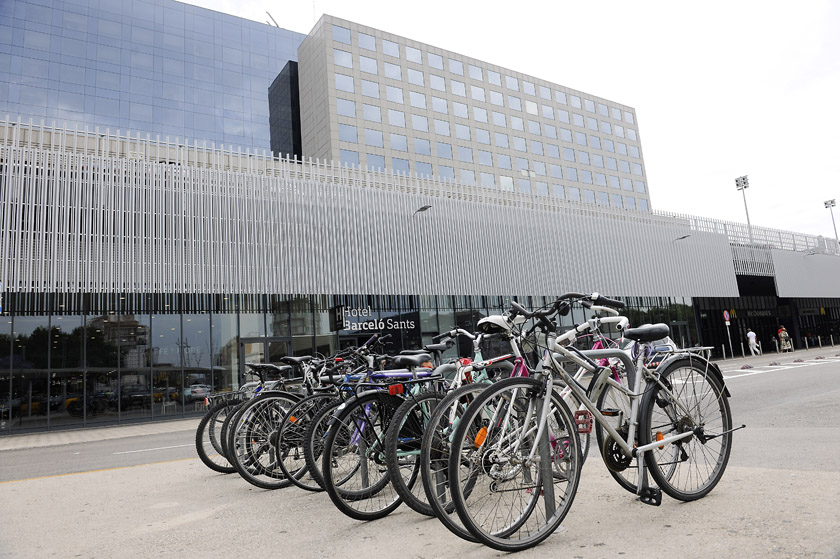 Barcelona Sants station, facade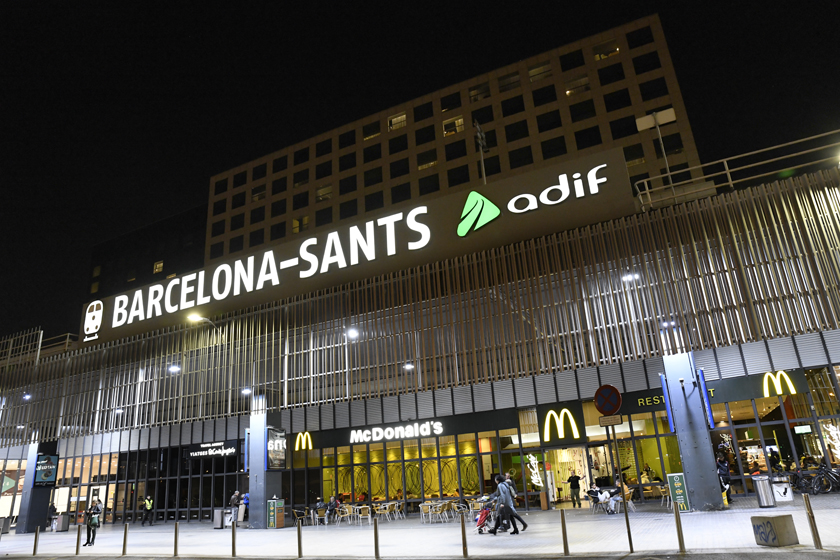 Barcelona Sants station, night view of the facade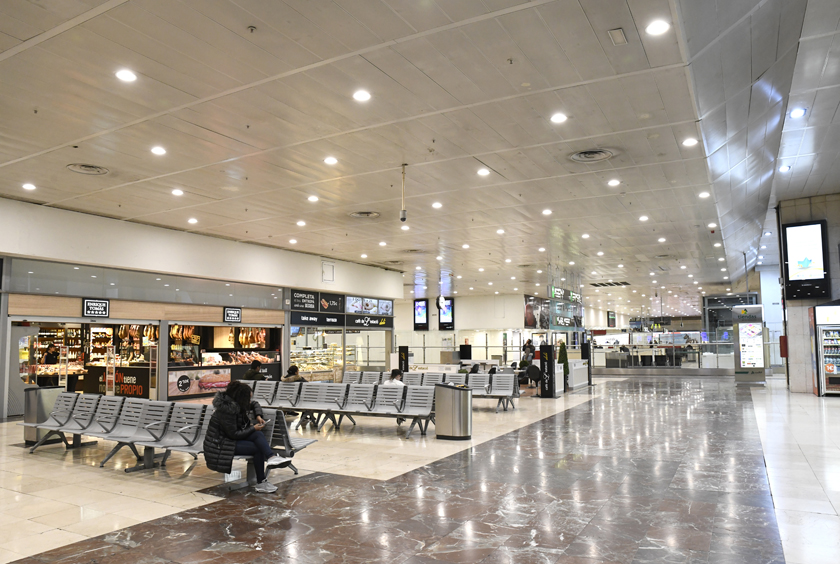 Barcelona Sants station, hall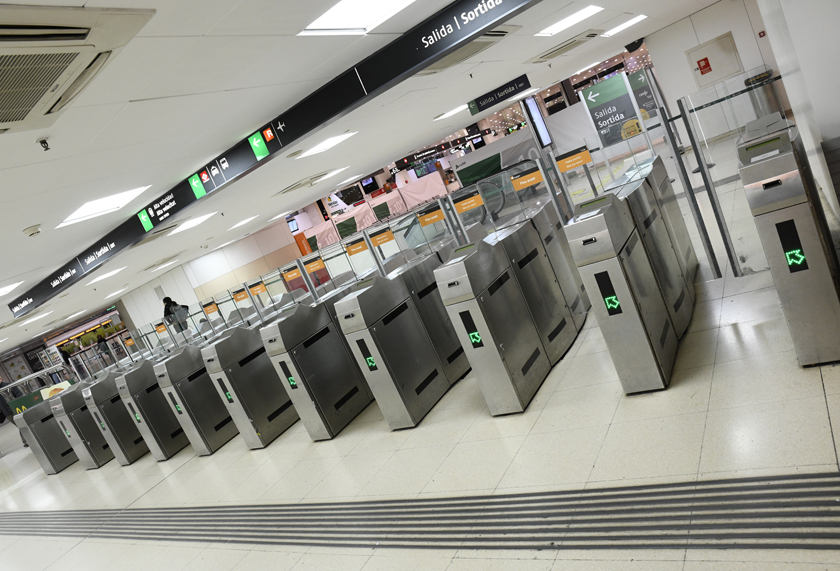 Barcelona Sants station, access control turnstiles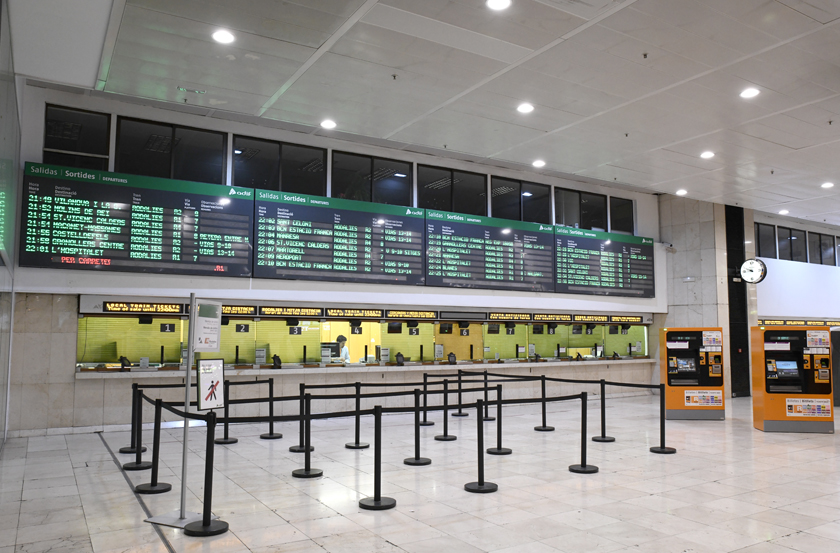 Barcelona Sants station, ticket sales hall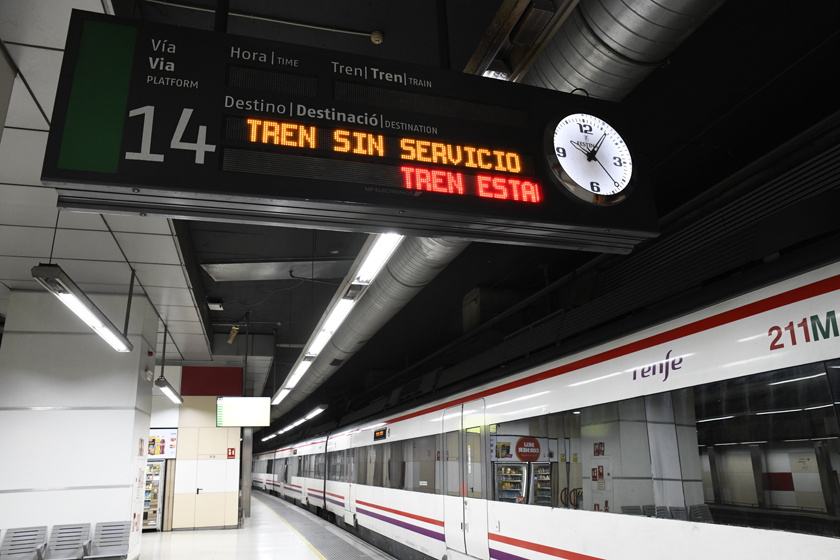 Barcelona Sants station, platforms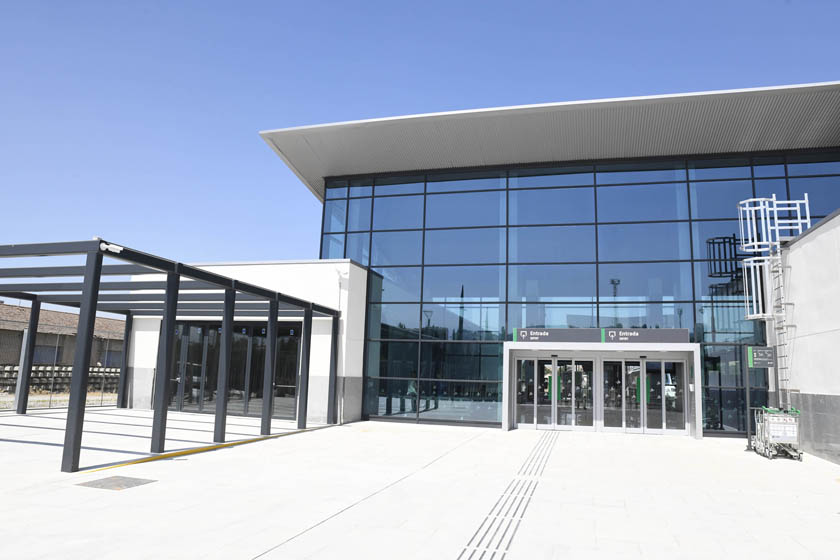 Granada AVE station, facade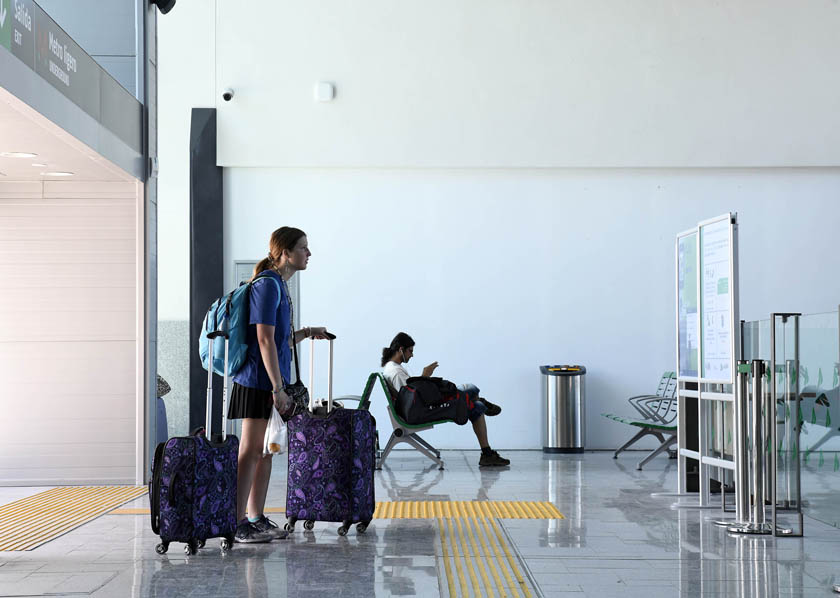 Granada AVE station, travelers
Granada AVE station, hall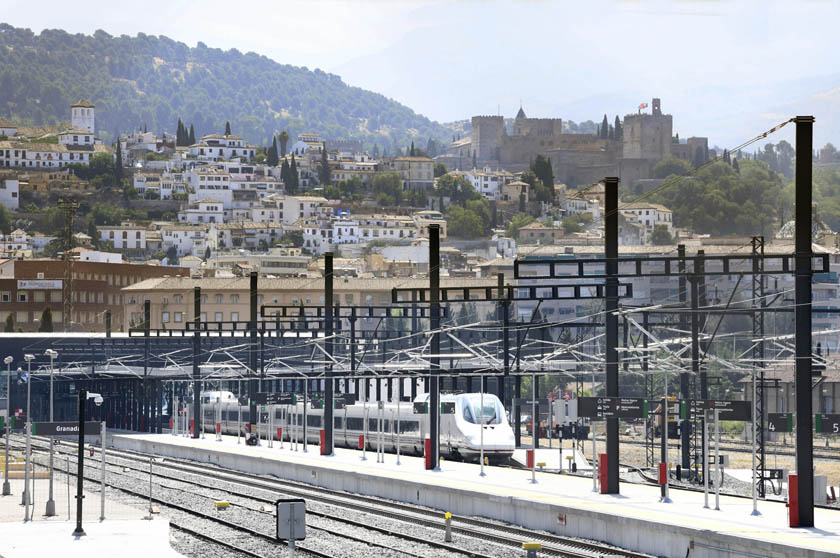 Granada AVE station, platforms
Granada AVE station, TV monitor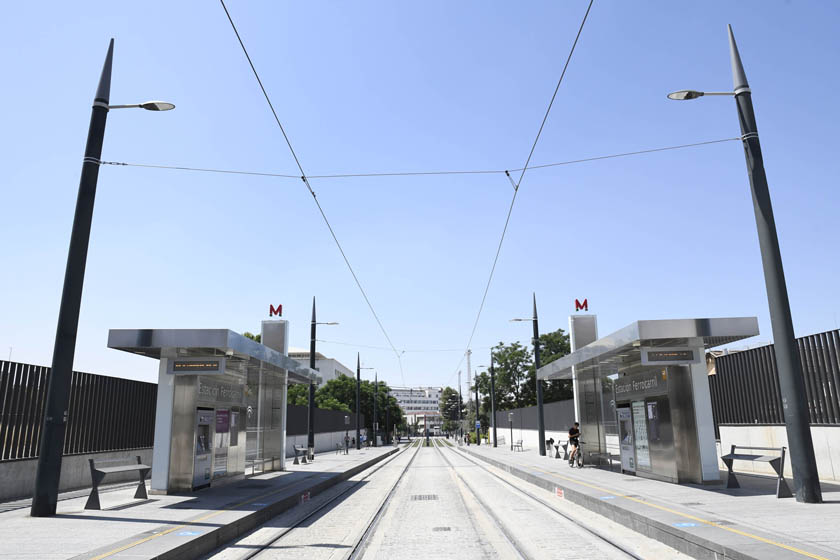 Granada AVE station, light rail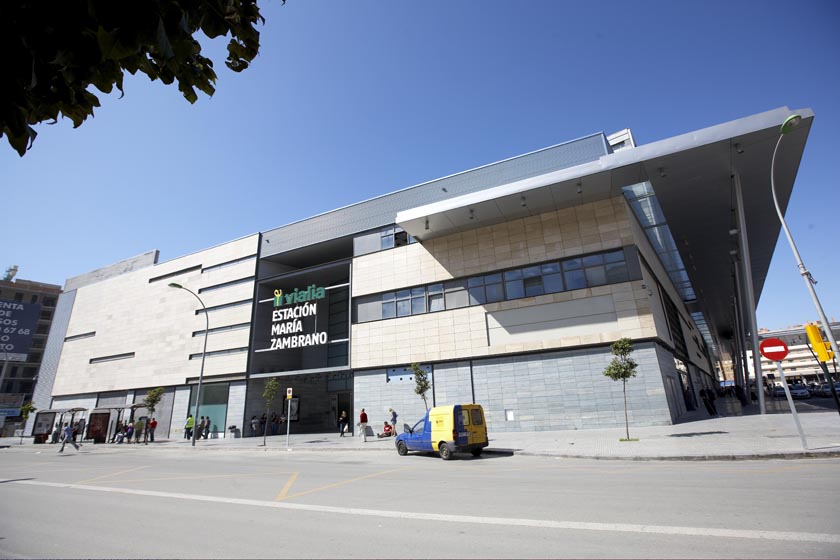 Vialia Málaga María Zambrano station, side facade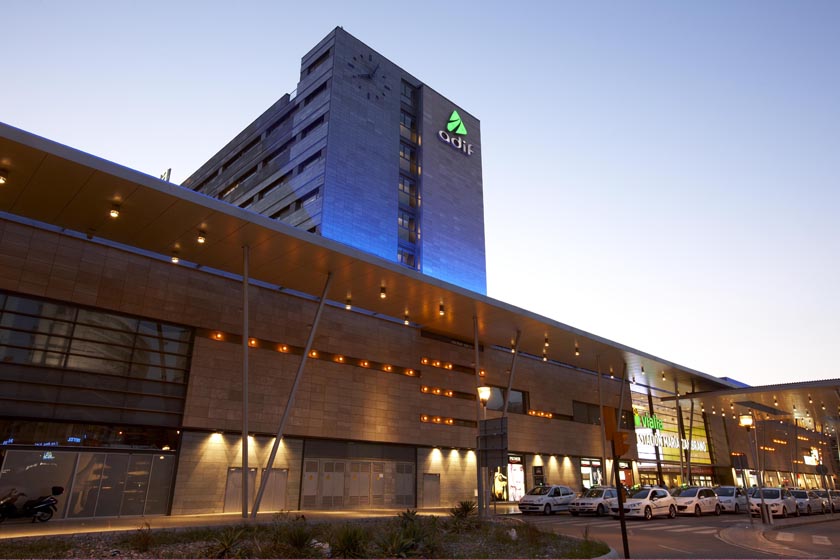 Vialia Málaga María Zambrano station, night view of the facade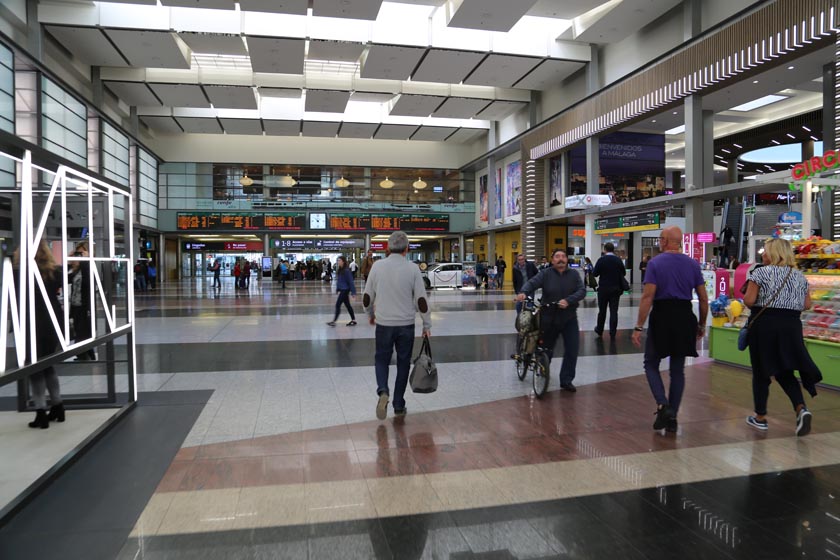 Vialia Málaga María Zambrano station, travelers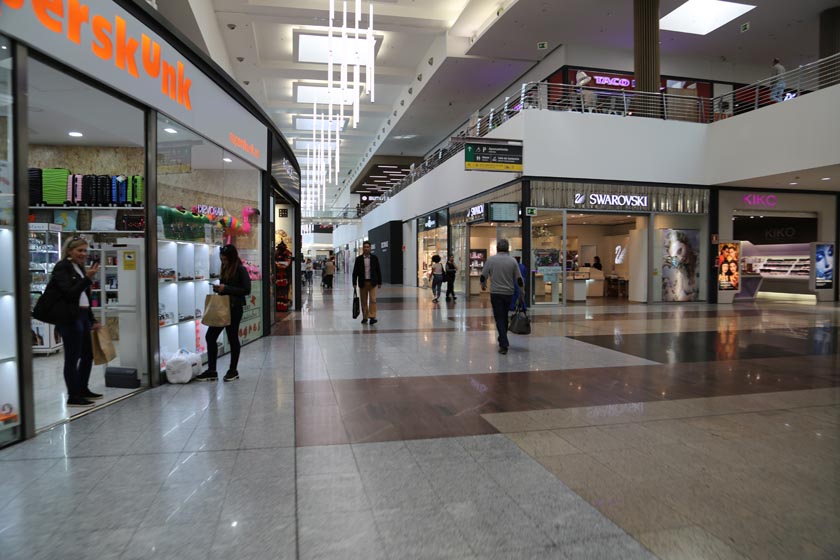 Vialia Málaga María Zambrano station, travelers in the shopping centre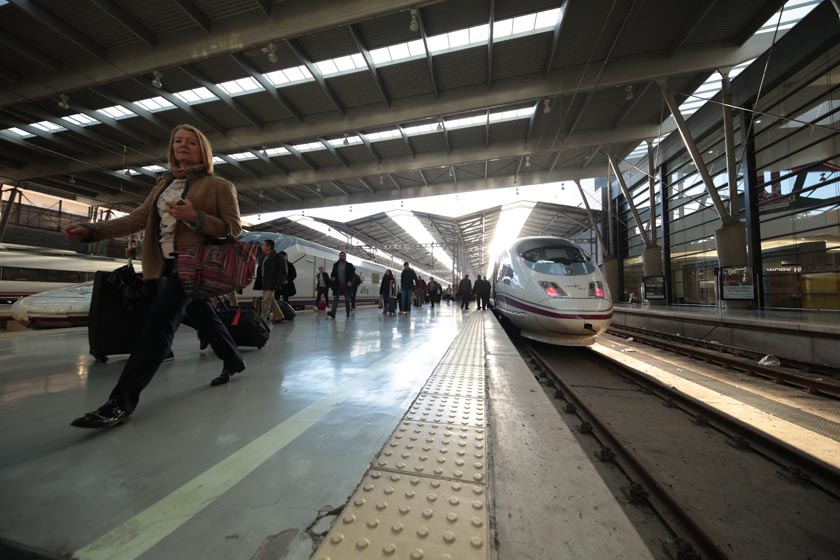 Vialia Málaga María Zambrano station, platforms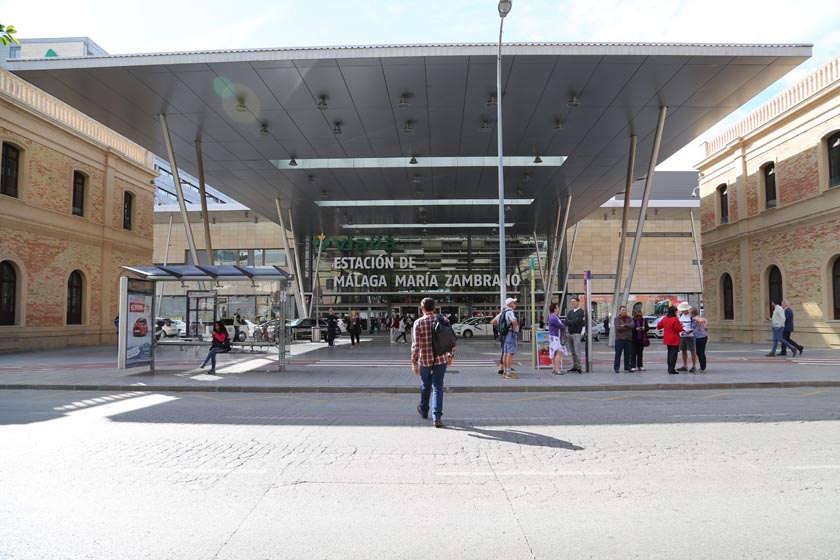 Vialia Málaga María Zambrano station, travelers