DaVinci
Advanced integrated rail traffic management system (Integrated Rail System DaVinci®)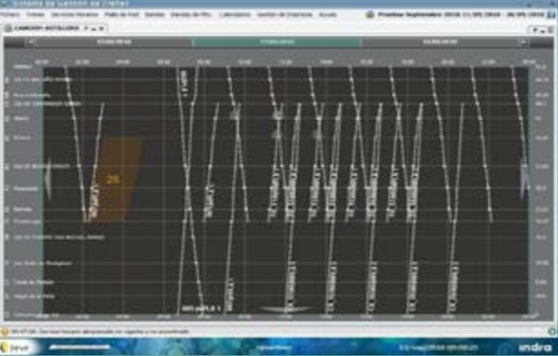 An advanced system of integrated traffic management that can adapt to any railway network.
1.Monitors rail traffic and anticipates deviations.
2. Automates traffic control operations.
3. Generates exploitation plans with efficiency criteria.
4. Integrates with other modules and operating systems.
5. Has constant and full control of the different exploitation areas (traffic, planning, incident management...).
With DaVinci® Integrated Rail System, operators can focus their efforts on replanning work. Repetitive operations, such as the remote control signaling system, are carried out automatically.
Characteristics
Data management (topology, rolling stock).
Planning (rows, times, routes).
Traffic management (planning, monitoring, incidents).
Automatic train routings
Integration of fixed and mobile telephony (DICOM).
Integration with Remote Control Systems (CTC, Energy, Detectors and PCE *)
* PCE.ERTMS Control Posts
Integration with non-operational systems (e.g. Adif)
.
24h Network Management Centre

Traveler Information System (SIV, as per its acronym in Spanish)

Operators
3 management networks
Highlighted paragraph
REAL TIME:
Exploitation-oriented visionn
NEAR-REAL TIME:
Operation planning (schedules, characteristics of the rolling stock, routing, passenger information system, table of maximum speeds, etc.).
CORPORATE:
Information disclosure
The main technology suppliers in the railway sector have incorporated the Davinci® Integrated Rail System thanks to a universal information model.
It has been implemented in:
NATIONAL
All High Speed lines in Spain, as well as Adif's metric gauge network.
INTERNATIONAL
Medellín's underground, Colombia.

Morocco railway network.

Lithuania

London's undergound.

Turkey (running).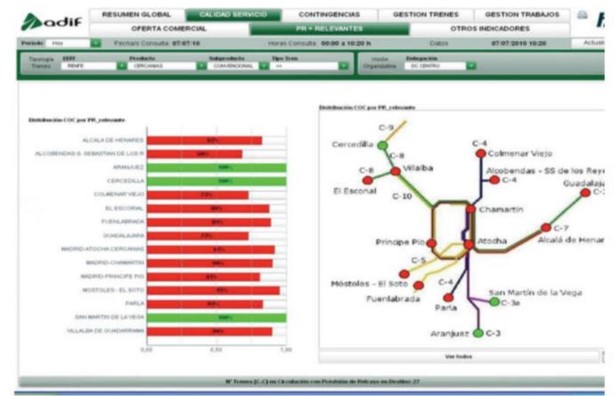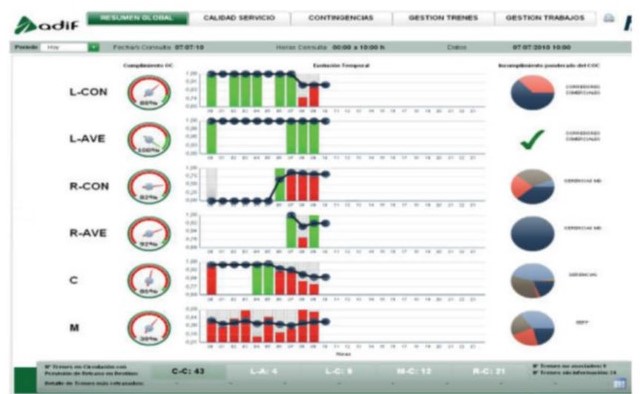 Licensed to: