A reference for the mobility of the future
A sustainable station, integrated into the new urban model and oriented to the citizen. Permeable to the urban layout and open to the social, cultural and economic life of the city.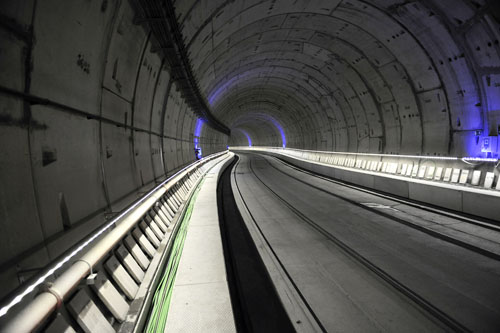 Una infraestructura clave
Es el tercer túnel ferroviario que cruza el 'corazón' de Madrid y el primero de ancho estándar. Sus 7,3 km de longitud atraviesan el centro de la capital a una profundidad media de 45 m...

Quieres conocer más. Descúbrelo aquí.

Nota de prensa
Objetos perdidos:

Nuevo servicio para los usuarios
Aplicación para la búsqueda y localización.
Hemos puesto en marcha un nuevo sistema para la localización de aquellos objetos que el viajero o usuario de una estación piense que ha podido perder durante su viaje o visita a nuestras estaciones.​​​​​​​
Stations throughout Spain
Trains in circulation every year (2021)
Follow us on our social networks
Document that sets out the characteristics of the infrastructure made available to railway companies and candidates.
It contains information on the access conditions, as well as on the conditions for accessing the service facilities.
We are ready to provide a solid and effective response to the global strategic, operational and business challenges that will arise in the coming decade.
We guide our management through dialogue with all stakeholders (railway users, railway operators, citizens, taxpayers, suppliers, investors, employees, etc.), to achieve a safe, efficient and sustainable railway system.
We are a public business entity associated with the Ministry of Transport, Mobility and Urban Agenda that plays a main role as a catalyst for the railway sector, making the railway the means of transport par excellence and facilitating access to infrastructure on equal terms.