Accessibility in passenger stations
To facilitate transit through our stations for all passengers in general and, above all, for those with disabilities or reduced mobility, there is a wide range of measures and services aimed at achieving universal accessibility to our stations and the rail services provided there.
This is an Attention and Assistance service for passengers with disabilities or reduced mobility that Adif makes available to railway customers. It is a personalised service that guides, informs and facilitates passenger access and transit through stations, as well as assistance when boarding and disembarking trains.
Oficina Central de Asistencia
More comfortable, more accessible and more modern stations
Universal accessibility is one of the basic areas of action in the provision of railway services. As such, station improvement and modernisation plans contribute to meeting Adif's goal of making railway infrastructures and facilities an increasingly valuable space for citizens, generating welfare, progress and social cohesion.
Station modernisation plans are developed according to four main areas of action:
1. Refurbishment and modernisation of passenger buildings
2. Improved accessibility
3. Increased safety
4. Environmental action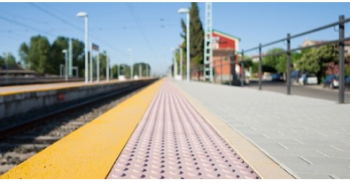 Proximity stripes and yellow strips on the platform edge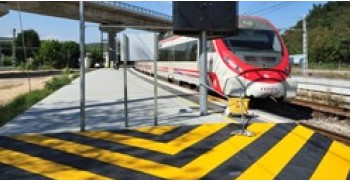 Improved access and environments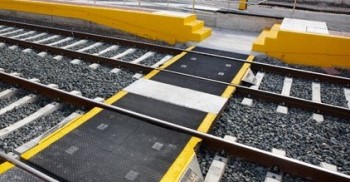 Non-slip rubber walkways between platforms
ramps and lifts on platforms
Adif information and customer service centre
24 hours a day, 365 days a year