Detects Negative
System for detecting cuts in negative conductive cables and leakage currents in electrical installations (PNAC ).

Automated supervision, compared to visual inspection, of the state of the return conductor connections, both in traction and signaling (inductive joints).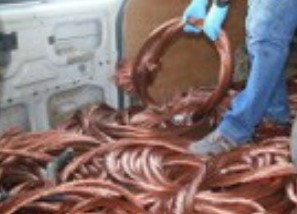 The lack of connection is mainly caused by:
Track machinery maintenance.
Drivers theft.
Deterioration of the material.
.​
This results in:
Generation of Stray Currents due to lack of return, leading to electrolytic corrosion and electromagnetic interference.
Breach of the UNE-EN-50122 STANDARD.
Delays in circulation due to lack of traction.
Unbalance of loads between substations, causing cost overruns, by exceeding contracted powers.
Overheating in return conductors, which can lead to outbreaks of fire or cable breaks.
DETECTS NEGATIVE system
Thanks to the DETECTS NEGATIVE system, it is possible to:
Constantly verify the state of the return conductors, indicating the number of cables affected in the interruption of the return circuit.
Check the insulation status of the facilities, taking the measurements of the feeder consumption and its negative return.
Control the return cables in the particular conditions of the facilities subjected to inductive currents generated by the proximity of high voltage lines or high speed lines.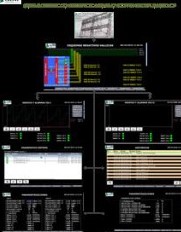 Supervision and control of the state of the returns of the installation is carried out with the help of an HMI screen, navigating through the following control windows:
Negative window.
Graphics window Alarms Track I.
Graphics window Alarms Track II.
System Diagnostic Window.
Historical Window.
Track Parameters: Transducers / Section / Material.
Ground Parameters: Transducers / Currents.
Systems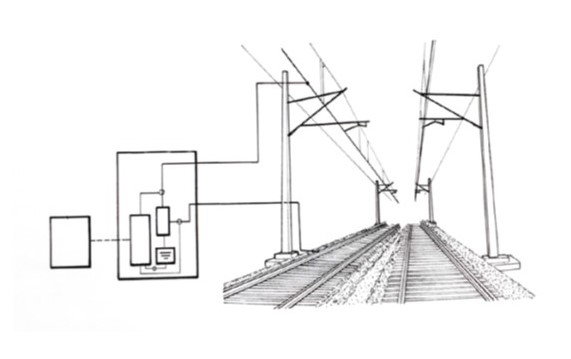 Current transducers, linked to negative conductors.
Feeder transducer, linked to SE positive feeder.
Ground transducer.
Control unit.

Establishes transducer communication.
Memory with instructions.
Communicate with the alert unit.
Microprocessor.
DETECTS NEGATIVE is a security system, newly created in the culture of INDUSTRY 4.0, which allows remote monitoring of the status of facilities, with an established IP address, achieving total control of the System from a computer terminal. As the magnitude of verification is the return intensity, the system is applicable to infrastructures of any voltage, both in the conventional network and in high-speed lines, subways and trams.
This system is implemented in the SE of Getafe-Sector3, and its implementation in the SE of Vallecas and Irún is being planned.