Crosswind detector
Meteorological device for traffic (PNAC ).Crosswind detector with a control algorithm to set temporary speed limits.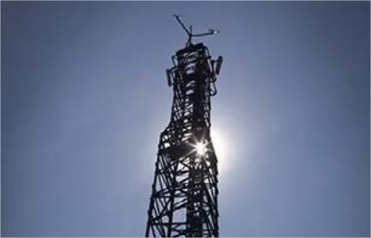 The crosswind detector (DVL, as per its acronym in Spanish) is a system that allows to predict the speed and direction
of the wind impacting rail traffic. In adverse weather conditions, it determines the speed ranges that guarantee the trains' safety.
The system consists of a set of meteorological stations for measuring speed
and wind direction, temperature, atmospheric pressure and relative humidity
; and a control algorithm that processes information and establishes the corresponding temporary speed limitations.
Increasing importance of the effects of crosswinds on high-speed rail traffic.
This phenomenon is more relevant in high-speed routes with embankments or viaducts, and when exiting trenches.
The use of distributed traction technologies in trains implies a greater sensitivity to the effects produced by crosswind.
Two main functions:
MEASURING wind speed and direction to predict its behavior.
GENERATING alarms when safety thresholds are exceeded, and communicating temporary speed limits for safe train traffic.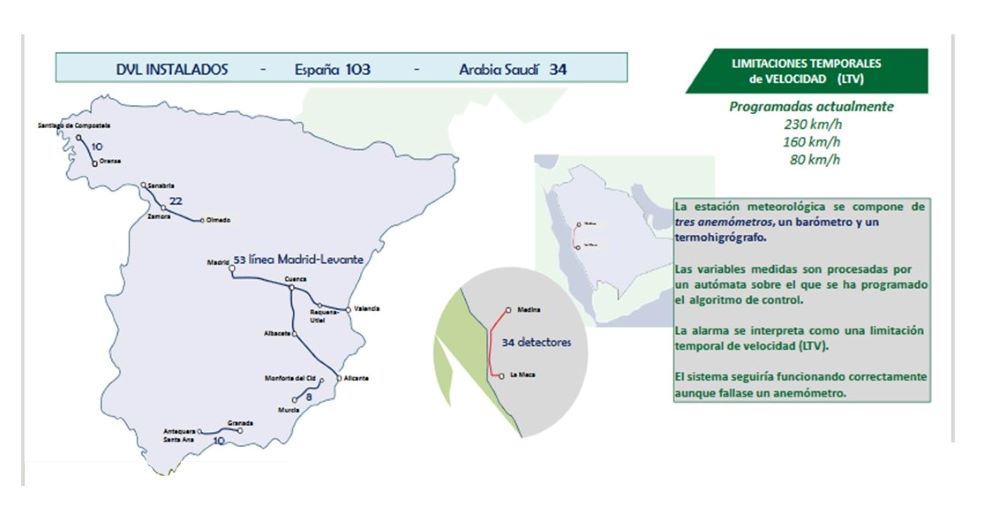 Licensed to: