ICECOF
Information management system to support coordination of the railway operation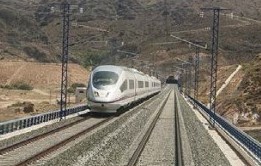 ICECOF is a system for the supervision and control of compliance with the punctuality commitments of the railway operation.
It enables the recording and analysis of the causes and effects of traffic incidents and facilitates the performance indicators of the infrastructure. It has been developed with web technology for use from any location.
Registers and supplies all the information that could put the execution of the commercial exploitation plan at risk, and feeds the scorecards and indicators of the quality of the rail transport service.
Adaptable to the management of road and airport transport.
Incident Management
It allows to differentiate incidents, classified by type, subtype, alarm code, and their resolution, from the subsequent global process that will determine their causes, applied solutions, imputations, etc..
It recognizes the precise location of the incident in the railway network, identifying the Command Post, Regulation Band, Regulation Point and PK.
Registers all the actions and resources used in the restoration of the affected service or services, the impact on traffic and the measures adopted to mitigate their effects.
Integration with Regulatory Systems.
Management of temporary speed limitations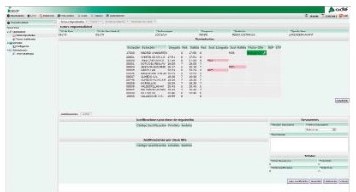 Direct registration through interfaces with other systems. Location in space and time on the circulation grid or on the network inventory map.
Comparative Analysis of Work Times Awarded (TOC).
Publication of Temporary Speed Limits (LTV) to reduce the impact on the circulation of trains.
Management of work requestss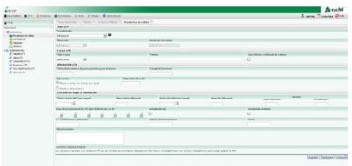 Depending on the characteristics (hours, affected systems, urgency, etc.), the system manages the requests for maintenance work from the different contractor companies, the documentation associated with these works and the corresponding authorizations. From its location, each company can manage the request.
Establishes alert systems in communication with companies, guaranteeing the compatibility of the work to be carried out with the railway operation and with the period of time granted.
Implementation of ICECOF
Highlighted paragraph
Mexico - FFCC Suburbanos
Morocco - ONCF
Spain - Adif
Saudi Arabia - Haramain
Licensed to: