Spn900
SpPN Level Crossing Protection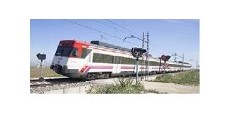 Comprehensive solution that guarantees the automatic protection of level crossings through Light and Acoustic Signaling (ClassB), Automatic / Interlocked Semi-Barriers (ClassC) and Pedestrian Light Signaling (ClassF). The system can work with photovoltaic energy and radio communication between the different elements that make it up.
In its basic configuration, it is consists of two warning detectors, two railway protection signals, two automatic semi-barriers, acoustic and light signals, a track circuit, a reset detector and a set of five electrical cabinets where the information is processed.
Operation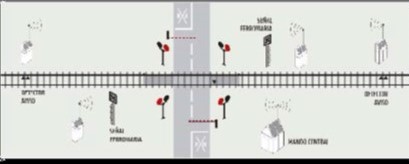 Phase 1. Detection.
The Sensor detects the passage of a circulation and processes it in the warning cabinet, notifying the central cabinet.
Phase 2. Protection.
The central cabinet activates all crossing protection measures (lights, chimes, barriers, etc.), notifies the supervision cabinet and the signal shows the indication (protected passage, unprotected passage).
Phase 3. Release.
After the traffic has passed through the level crossing, the entire protection system returns to its resting state.
Advantages of the system
Maximum energy and environmental efficiency.
No trenching or cable laying is required, and commissioning is possible in 5 days.
Supports more than 60 ADIF-type default configurations, with the possibility to add new configurations to meet the needs of any railway infrastructure manager.
The system allows remote monitoring via the web and centralized monitoring, providing statistics and daily reports in pdf format.
Operation between -20ºC and 70 ° C.
Safety
Highlighted paragraph
Safety integrity level 4 - SIL4 - conforming to CENELEC EN50126, CENELEC EN50128 and CENELEC EN50129.
Communications
CENELEC EN50159-2. Secure communication in open transmission systems with class 6 requirements.
Radio system in band 400-470 MHz. Selectable channel
GSM / GPRS / UMTS / 3G communications.
Dual GPRS / GPS antenna for central equipment.
Road protectionss
Type B: protected with Light and Acoustic Signals (SLA)
Type C: protected with Automatic or Interlocked Semi-Barriers (SBE / SBA)
Type F: Exclusive to Pedestrians or Cattle with Luminous Signs.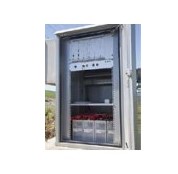 Batteries:
At least 20 days of autonomy in the absence of external energy.
Alarm generation in case of low levels.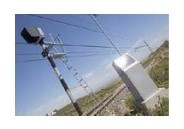 Photovoltaic Solar Energy
Anti-hail and anti-vandal encapsulation.
The system is composed of 7 subsystems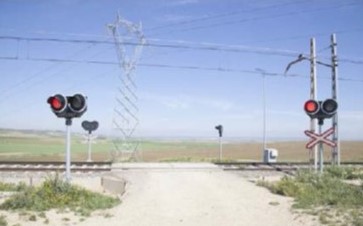 Address: track circuit, warning detectors and reset detector.
Command: collects information, orders the protection of the passage and informs the train of its status.
Protection: light signals, chime and semi-barriers depending on the type of passage.
Supervision: check the installation in its entirety. It has timers to reset the installation.
Registry: detects and stores protection subsystem status changes.
Communications: between the different subsystems through the conventional communications network, a telephone network pair or radio modem link.
Energy supply: It can be powered by the public energy network, by the telephone communication cable itself or by photovoltaic panels.
Licensed to: