Cover cap
Reinforced plastic covering system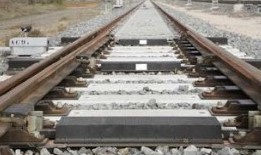 Variable in shape and dimension, adaptable to any type of sleeper-box inside which switchgear mechanisms are housed.
The switchgear mechanisms, which are housed in a sleeper-box, require a covering structure that guarantees their operation and allows the conservation and maintenance of said elements. For this, ADIF has a reliable solution such as the Cover Cap. Its plastic material gives it decisive advantages over the previous metallic solution.
In the design of this new cover, its protection capacity, perfect electrical insulation, as well as great flexibility in adapting to the variety of measures that exist for this type of sleeper, have been enhanced.
Materials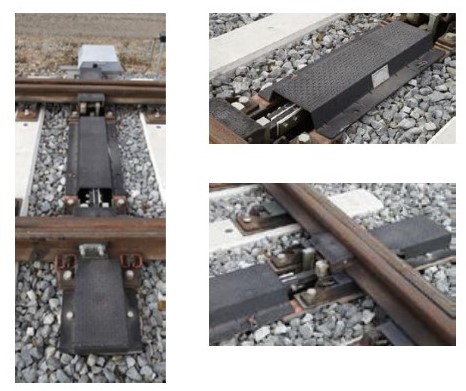 The pieces are manufactured by molding in plastic material, polyamide type, with thermoplastic rubber and UV additives and carbon black; resistant to impacts, atmospheric phenomena and bad weather.
Avoid the problems of operation and maintenance of traditional metal coverage.
Design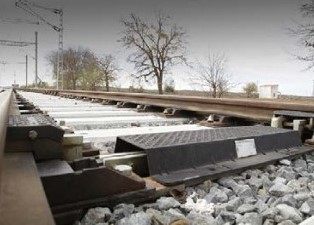 It has a general configuration of an inverted U-shaped cross section, with a central core that incorporates longitudinal and transverse reinforcing ribs and supporting lateral ribs with eccentric holes to facilitate assembly.
Its manufacture is done by injection from a matrix design.
Main Advantages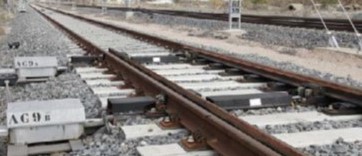 Perfect adaptation to any type of sleeper box.
Great coverage capacity.
Electrical isolation.
Impact resistance due to being made of modified polyamide.
Better weather resistance. It does not heat up from exposure to sunlight.
Manageability: lightness for transport and assembly and has no sharp edges (compared to the metal cover cap).
Passive security.
Improved life cycle (lasts longer, requires less maintenance and is cheaper to purchase).
Licensed to: