DCO
A device to detect objects that fall on tracks
Its mission is to securely retain and detect objects likely to fall onto the track platform from overpasses and tunnel openings.

Allows simultaneous communication of such incidents to the Command Post and to the electronic interlocks.
SIL4 certification of the sensory element that detects the fall of the object informing the interlocks to carry out safety actions.
SIL2 certification of ethernet communications with interlocks.
General characteristicss
Minimal maintenance. It does not have electronics on the track, nor does it require power.
High reliability and availability of the installation.
Immune to electromagnetic fields in railway operation.
System self-diagnosis, automatically detecting the degradation of the sensory element.
Low energy consumption.
Dual fibre optic, bi-directionally illuminated with direction and pitch identification coding.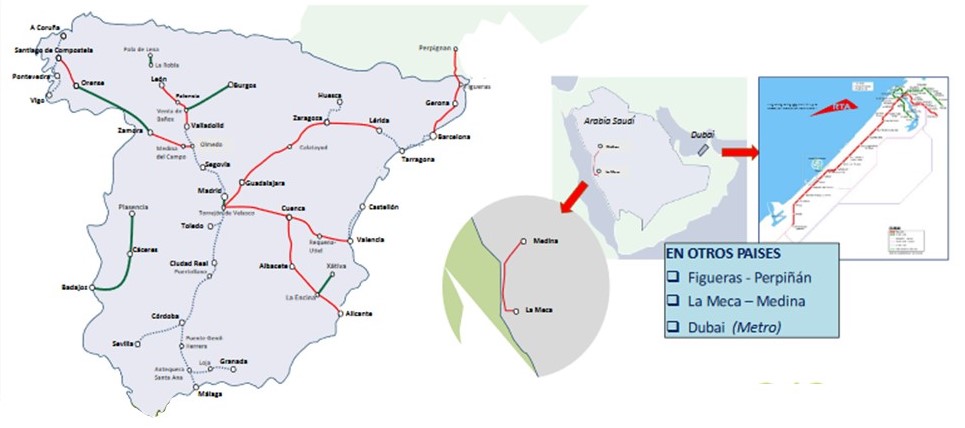 Other features
Communications with remote control of detectors: ethernet proprietary protocol e lEC 600 870-5-104 ADIF profile.
Communications with interlocks: dual ethernet SIL2, EN 50159-1.
Electromagnetic compatibility: 50121-4: 2007, EN 61000-2-4, EN 60870-2.
Licensing