Greta
Capture and record of information on train traffic, which can be integrated with other systems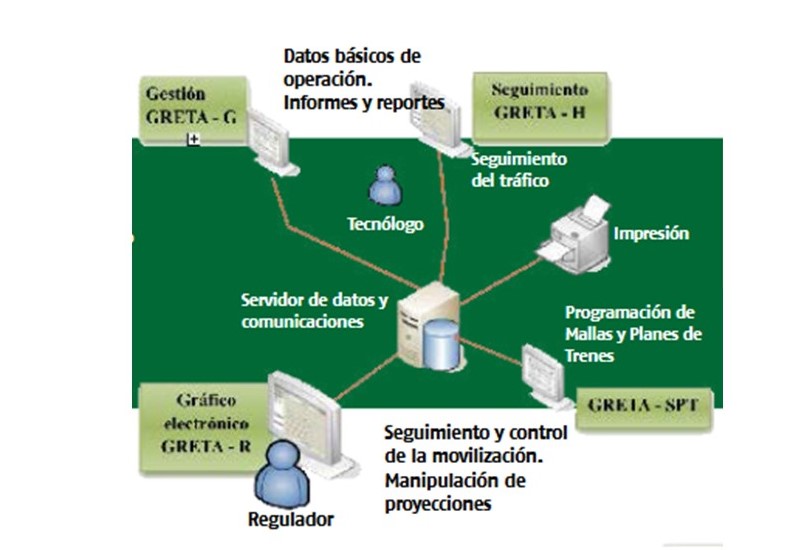 Layered distributed architecture, with web access, separating the business logic from the customer. Offers great flexibility and security, as data access and business logic are on a server.
Subsystems
Graphic of electronic regulation of Adif trains (software).
Track and control the daily circulation of trains. The Controller knows, in the space / time graph, the location of each of the trains and the projection of their progress, observing the crossing situations and resolving any possible incompatibilities.
It allows working with systems without train plans like the American dispatching ones.
The notified movements of each train are registered and regulated, in addition to the works and news on the track. Management is carried out through two interfaces, one graphic mode and the other data mode, allowing each movement to be manually recorded or imported from an external location.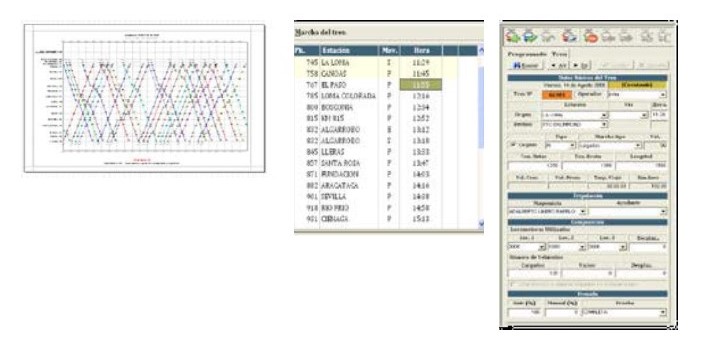 Management ("Greta-G")
Running child processes: registration of limitations, registration of assimilation marches, consultation of historical data, etc. It also contains a module for recording and monitoring each of the incidents, anomalies or possible accidents that affect the daily circulation of trains.. Offers parameterizable preformed reports and reports on demand.
The Windows Communication Server will allow the transmission of messages between open circulation charts (TCP / IP protocol).
The historical viewer («Greta-H») will allow you to consult and print past circulation charts.
SPT module
Computer tool designed to create train meshes by simulating routes, analyzing incompatibilities and resolving conflicts. The Train Plan created by SPT for a specific period may be compared with the actual gears of the GRETA-R subsystem, determining non-compliance.
SPT is a desktop application designed for Windows environments. Manage a graphic environment that adjusts to any screen resolution.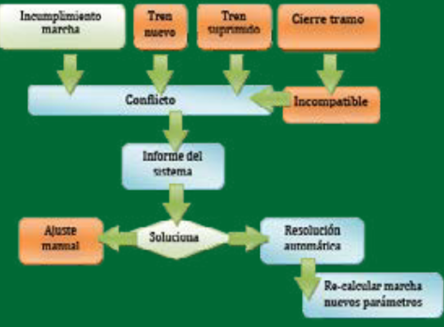 The GRETA solution is fully compatible with the CBR traffic control system and has the possibility of communicating with CTC systems via ADIF communication protocol for these systems.
Countries with GRETA implantando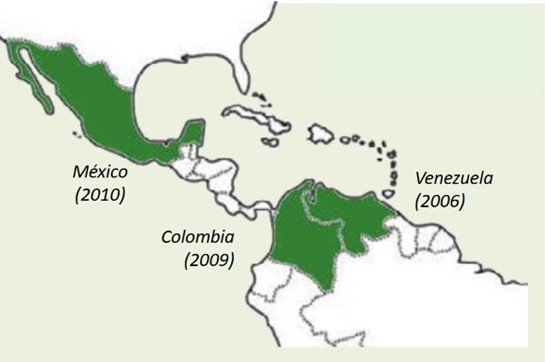 Licensed to: