Insulating piece
Insulating piece perfected for elastic fastening of rails on bioblock sleepers (PINT / Chile).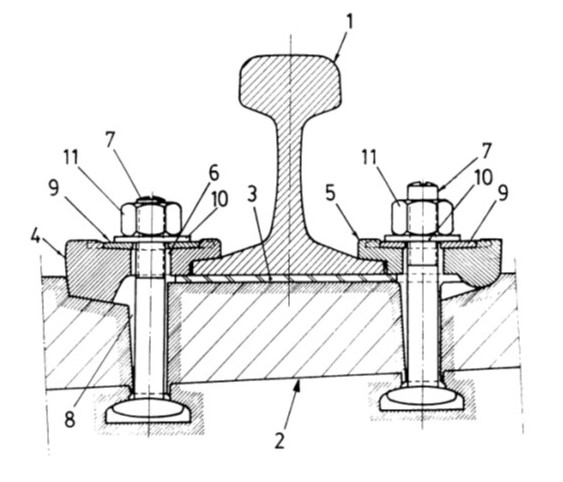 In general, these pieces are placed on both sides of the rail skid to fasten it to the cross member by means of threaded lag screws or screws and nuts that cross them and after interposition of two elastic steel plates that rest on a recess configured in the top part of these insulating pieces.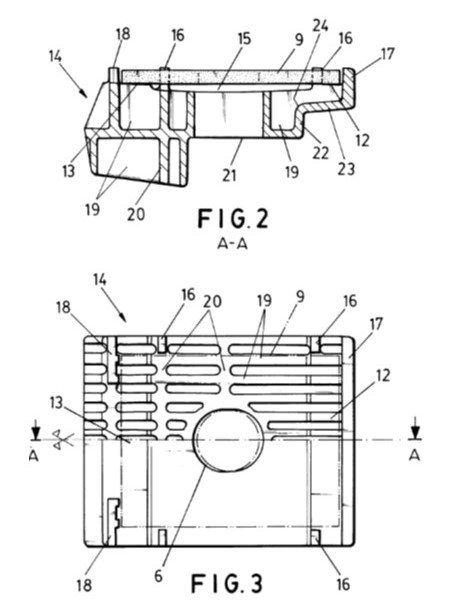 The invention consists in providing the bottom of the recess to support the elastic sheet or plate with a wide recess open to the sides to establish two end bands parallel to the rail as the only support for the elastic plate.
This prevents direct stresses from being transmitted to the retaining insulating piece when the correct tightening is carried out, achieving greater safety, as well as manufacturing economy, complying with the requirements imposed by the increase in speed on trains,
greater than 160 km / h.
This fixing system is applicable to the 45 kg / m and 54 kg / m rail types.